Hydraulic log racks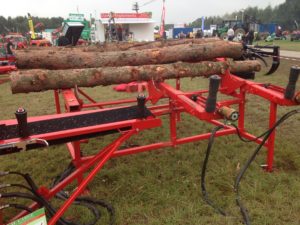 Make the job of handling the wood much slicker with either a Hakkilift log lifter, suitable for less frequent work or a Hakkifeed log deck for daily use.
There are many models to choose from to suit the smaller firewood processor to the large Easy 50. The log lifters and log decks can be purchased with the processor or added on at any time. A valve block will be required if the fitted to the Expert or Carry range of processors.
View the footage below to give you an idea of how you could take the hard work out from processing the wood.
Please visit the Log decks page For more information
Sawdust blower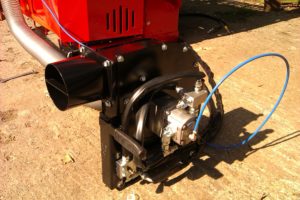 Available in a kit suitable to run of any Hakki Pilke hydraulic processor or off tractor hydraulics.
Additional hose length also available if required.
Splitting wedge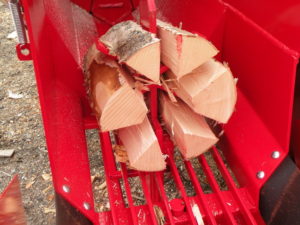 All the processors come with a 2 and 4 way splitter as standard.
Available as optional extra are:
6 way
8 way
12 way
16 way
Cleaners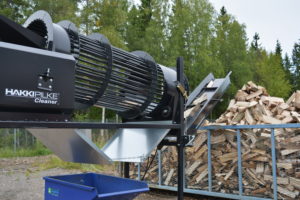 With the Hakki Pilke Cleaner firewood cleaning drum, you can clean processed firewood with ease. The Cleaners drum rotates while the firewood processor's output conveyor feeds firewood into the cleaner. From the Cleaner, the firewood can be conveyed into sacks, for example, using the guide plate. The pivoting extension conveyor (3 m), which is available as an accessory, can be used to convey the firewood onto a trolley, for example. Cleaning the firewood with the Hakki Pilke Cleaner expedites the drying process and ensures consistent quality. The Hakki Pilke Cleaner firewood tumbler is available with electric or hydraulic engine. Thanks to its adjustable height, the machine can be connected to almost all firewood processor models. Please see the video below to see the cleaning drum and rollers in operation.