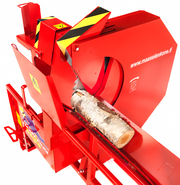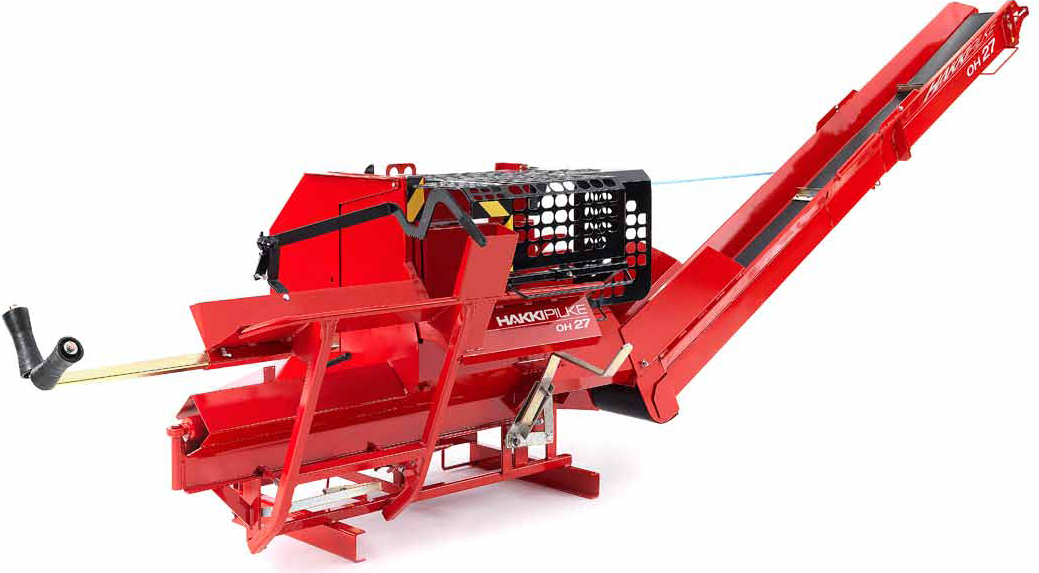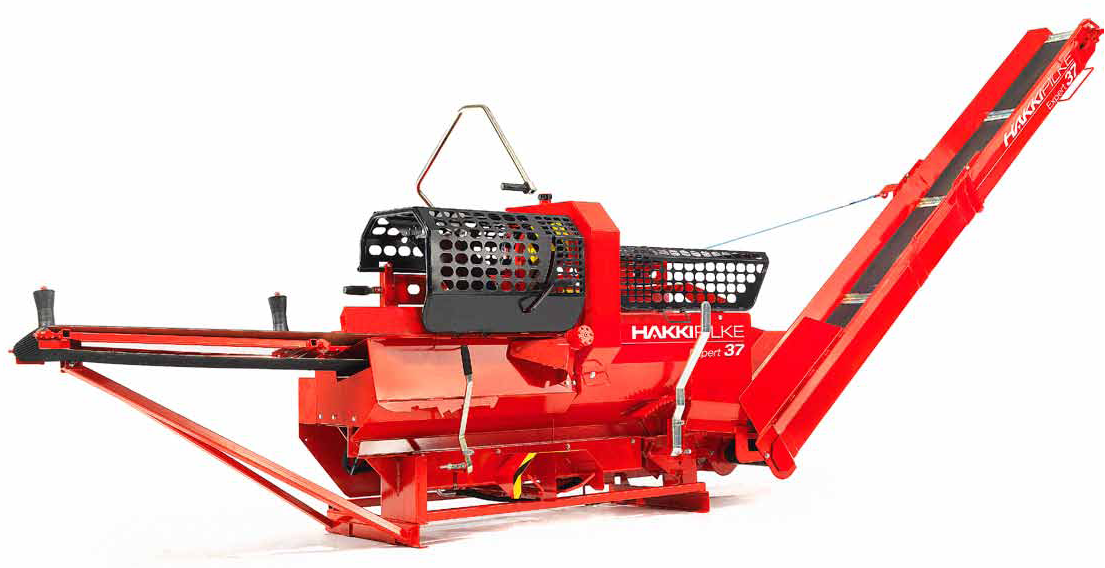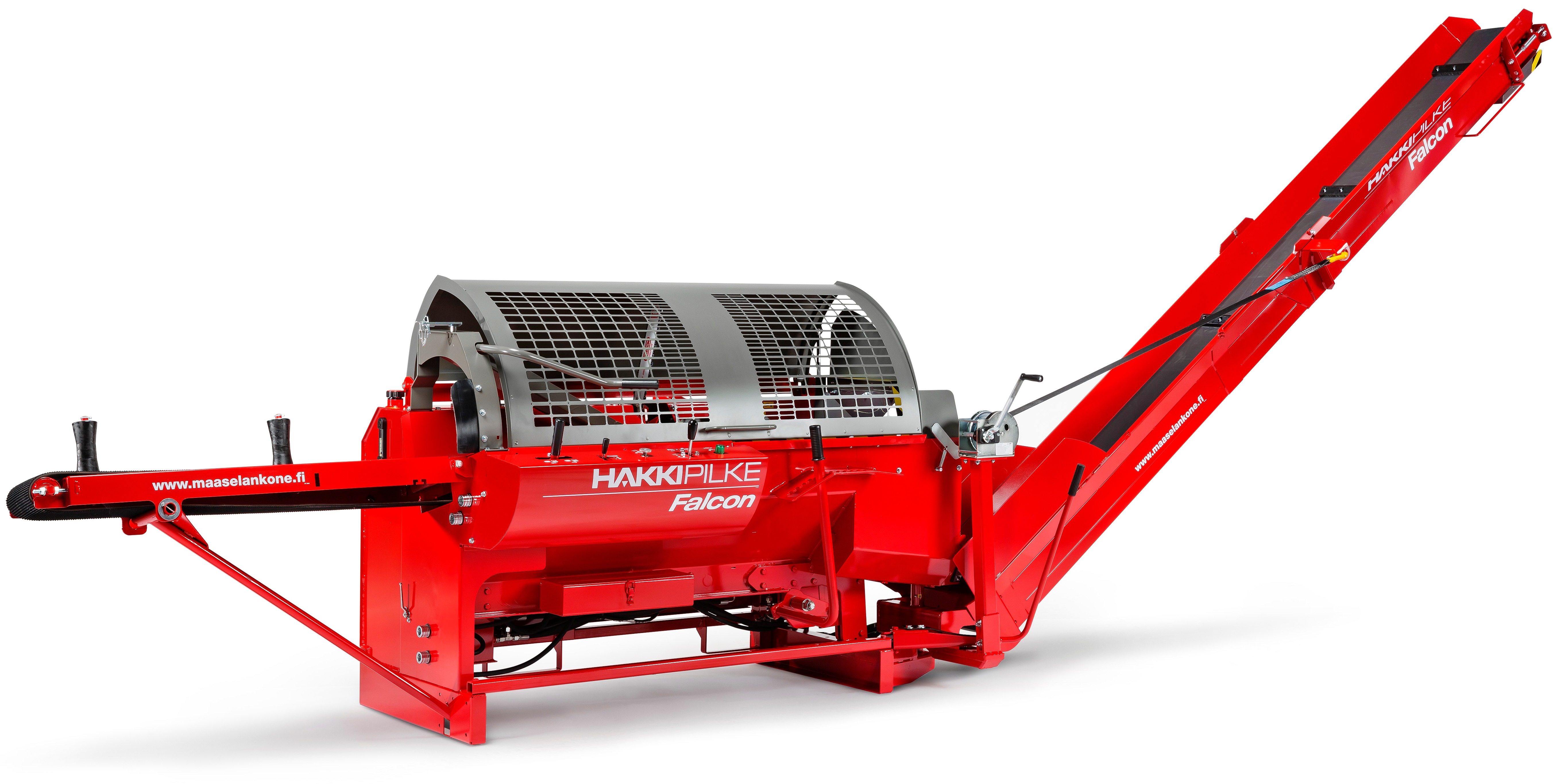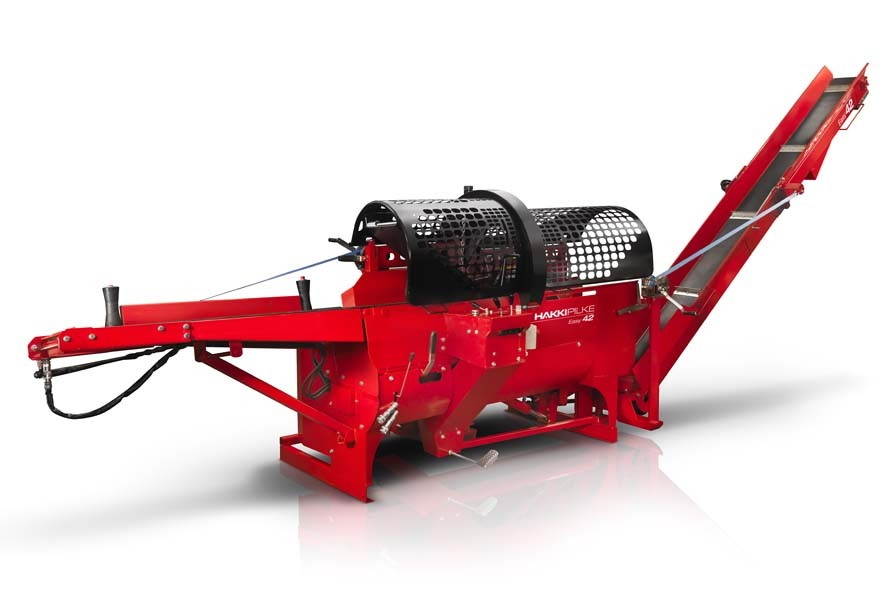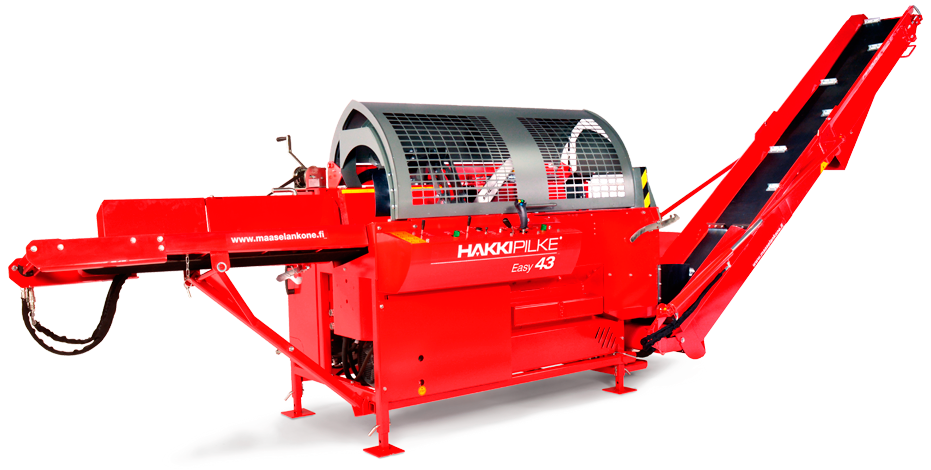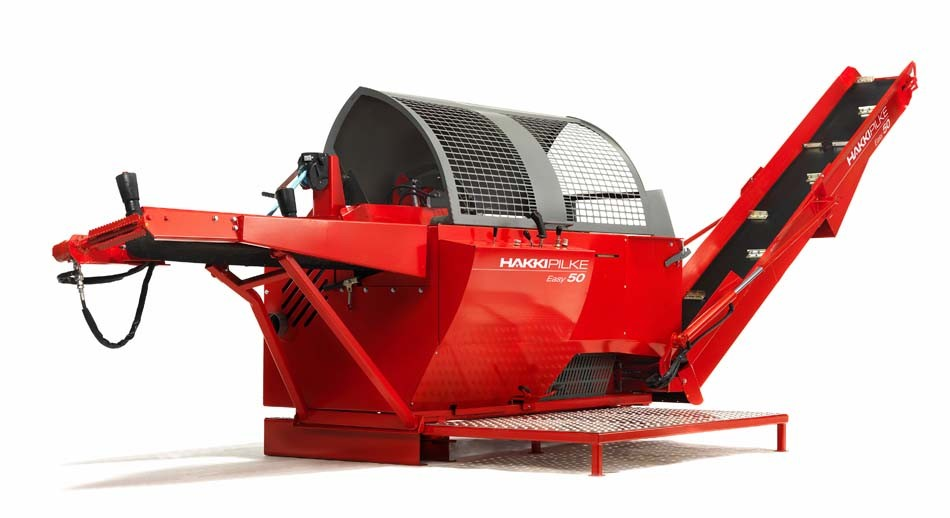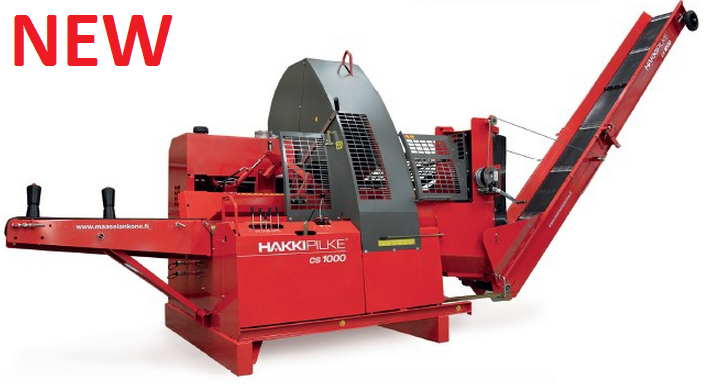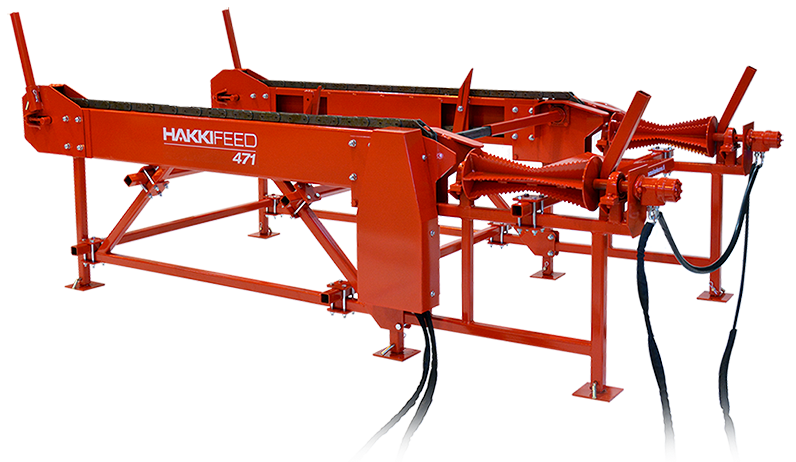 Hakki Pilke Eagle saw bench with screw splitter - 10.5" capacity
Hakki Pilke are a well known as a Finish manufacturer of fuel wood and firewood processors. The range will suit the hobby user up to the professional user including the farmer, contractor, land and estate owner.
Available across the range are p.t.o. or three phase electric motor and for the mobile user there are currently 2 models. The extensive range can offer processors that have a capacity from from 25 to 50cm with 9 models with chainsaw cross cutting system or 4 with a circular saw method.
Hakki Pilke have recently introduced the Hakki Pilke Powerpack and the new Easy 43 processors to the range:
Saw Bench
MACHINE
EAGLE
PTO
Yes – 15hp
ELECTRIC 3 PHASE
Yes
ENGINE
No
CIRCULAR SAW

Yes

CAPACITY

27 cm / 10″

CONTROLS
Manual
INWARD FEED CONVEYOR
No
OUTWARD FEED CONVEYOR
No
SPLITTER TYPE
Screw
Cross cutting chainsaw machines
25 to 35cm Capacity
Machine
NEW – Hawk 25
EXPERT 30
NEW – FALCON
PTO
No
Yes
Yes
Electric 3 phase
No
Yes (Combi)
Yes (Combi)
Engine
Yes
No
No
Chainsaw

Yes

Yes

Yes
Capacity

25 cm / 10″

30 cm / 12″

35 cm / 14″

Controls
Manual
Manual
Hydraulic
Inward feed conveyor
No
Yes
Yes
Outward feed conveyor
Yes
Yes
Yes
Towable
Yes (No brakes)
No
No
Splitter type
Cross 2/4/6
Cross 2/4/6
Cross 2/4/6/8
37cm to 42cm capacity
MACHINE
EXPERT 37
EASY 38 PRO
EASY 42
PTO
Yes
Yes
Yes
ELECTRIC 3 PHASE
Yes (Combi)
Yes (Combi)
Yes (Combi)
ENGINE
No
No
No
CIRCULAR SAW
No
No
No
CAPACITY

37 cm / 14.5″

38 cm / 15″

42 cm / 16.5″

CONTROLS
Manual
Hydraulic
Hydraulic
INWARD FEED CONVEYOR
Yes
Yes
Yes
OUTWARD FEED CONVEYOR
Yes
Yes
Yes
TOWABLE
No
No
No
SPLITTER TYPE
Cross 2/4/6/8
Cross 2/4/6/8
Cross 2/4/6/8/12
From 43cm to 50cm
MACHINE
EASY 43 PRO
EASY 50 S
PTO
Yes
Yes
ELECTRIC 3 PHASE
Yes
Yes
ENGINE
No
No
CHAINSAW

Yes

Yes

CAPACITY

43 cm / 17″

50 cm / 19″

CONTROLS
Hydraulic
Hydraulic
INWARD FEED CONVEYOR
Yes
Yes
OUTWARD FEED CONVEYOR
Yes
Yes
TOWABLE
No
No
SPLITTER TYPE
Cross 2/4/6/8
Cross 2/4/6/12
27 to 42cm capacity Circular saw firewood processor
MACHINE
OH27
 NEW – CS900
New – CS1000
PTO
Yes
Yes
Yes
ELECTRIC 3 PHASE
Yes
Yes
Yes
ENGINE
No
No
No
CIRCULAR SAW

Yes

Yes

Yes

CHAINSAW
No
No
No
CAPACITY

27 cm / 10″

37 cm / 14.5″

40 cm / 15.5″

CONTROLS
Manual
Hydraulic
Hydraulic
INWARD FEED CONVEYOR
No
Yes
Yes
OUTWARD FEED CONVEYOR
Yes
Yes
Yes
TOWABLE
No
No
No
SPLITTER TYPE
Cross 2/4/6
Cross 2/4/6
Cross 2/4/6/8/10/12