Hakki Pilke Falcon 35 firewood processor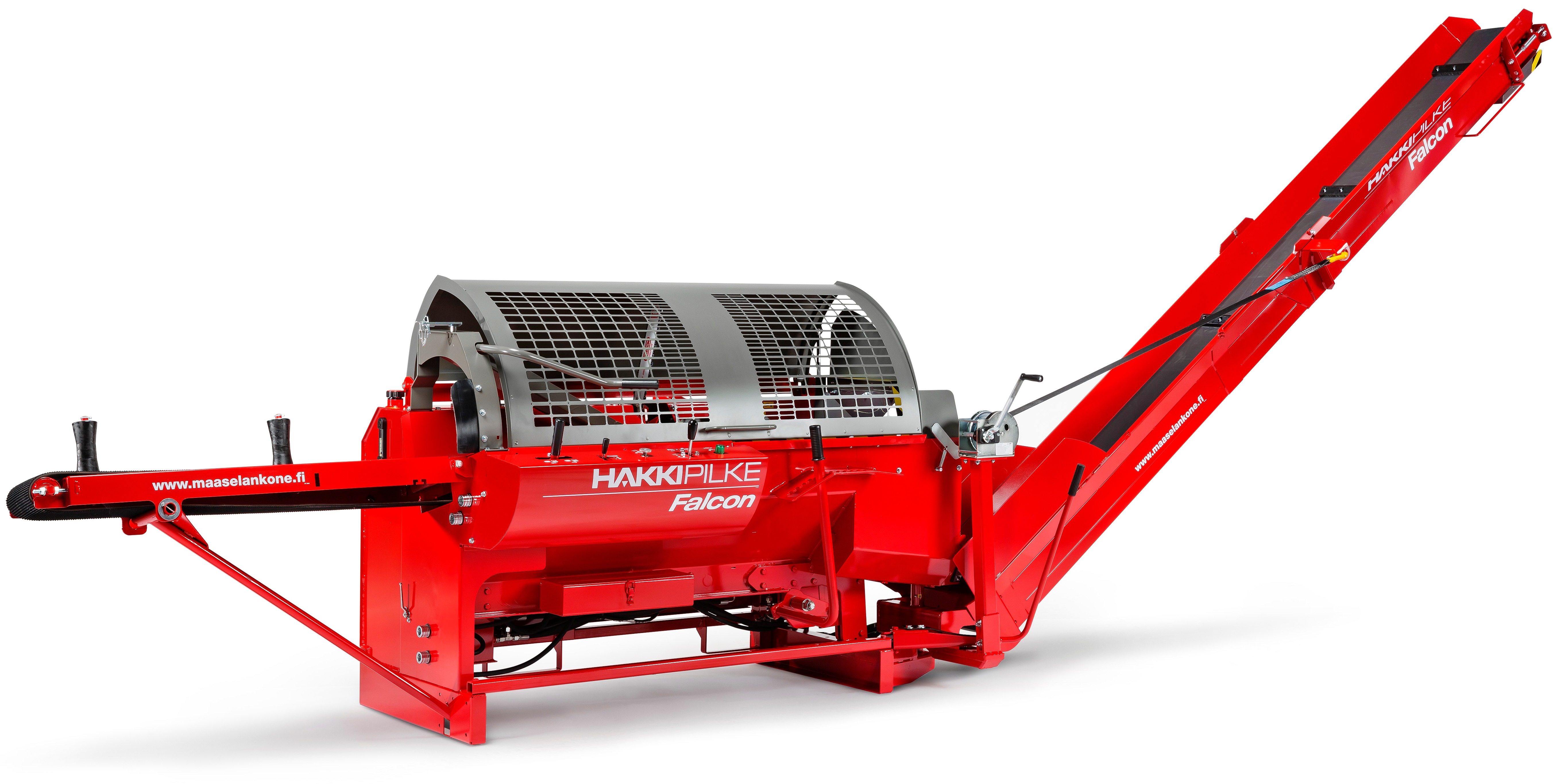 The splitting function is by far the best in the market in its category as it is very fast.
Thanks to the hydraulic functions (saw and conveyors) the machine has no V-belts.
A one-hand control lever makes the machine very easy to use and there is an active safety cover for increased safety and easier use of the machine.
The speed of the machine is automatically adjusted according to the size of the trunks.
An adjustable hydraulic lubrication pump guarantees a long life for the saw blade and chain.
Self-filling chain lubrication pump gets the oil from a separate chain oil can which can be easily and rapidly replaced.
The control box similar to that of Hakki Pilke Hawk 25 has been included in the new Hakki Pilke Falcon.
The structure of the machine s lower parts enables easy access to clean underneath. A wide array of tailor-made options are available for the Falcon to enhance it's functions and value.
Outward conveyor can be slewed manually from side to side.
Specification
Max log diameter 350mm
Max wood length 500mm
Max Splitting force 8ton
Saw chain 0,325/1,5/71
Blade length 16″
Dimensions in transport position:
Height 2530mm
Width 1250mm
Length 2550mm
Weight 860kg
Optional Extra's
6 way splitter
Hakki feed table
Cleaning discharge conveyor
Conveyor speed control
Additional auxiliary kit for table and table infeed rollers
Size guide plate for infeeding