The Timberjig – a truly portable sawmill
Previously known as the Big Mill Basic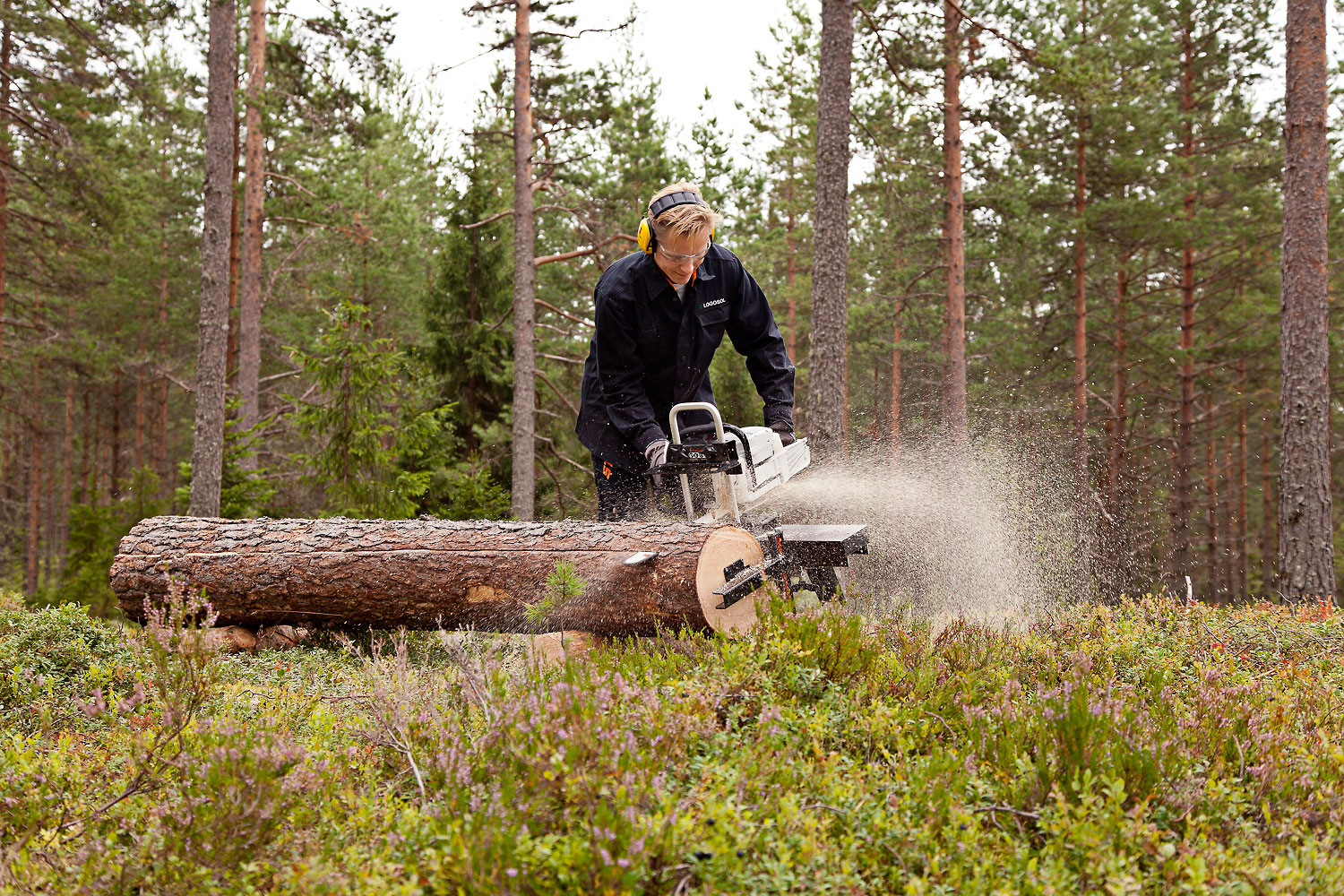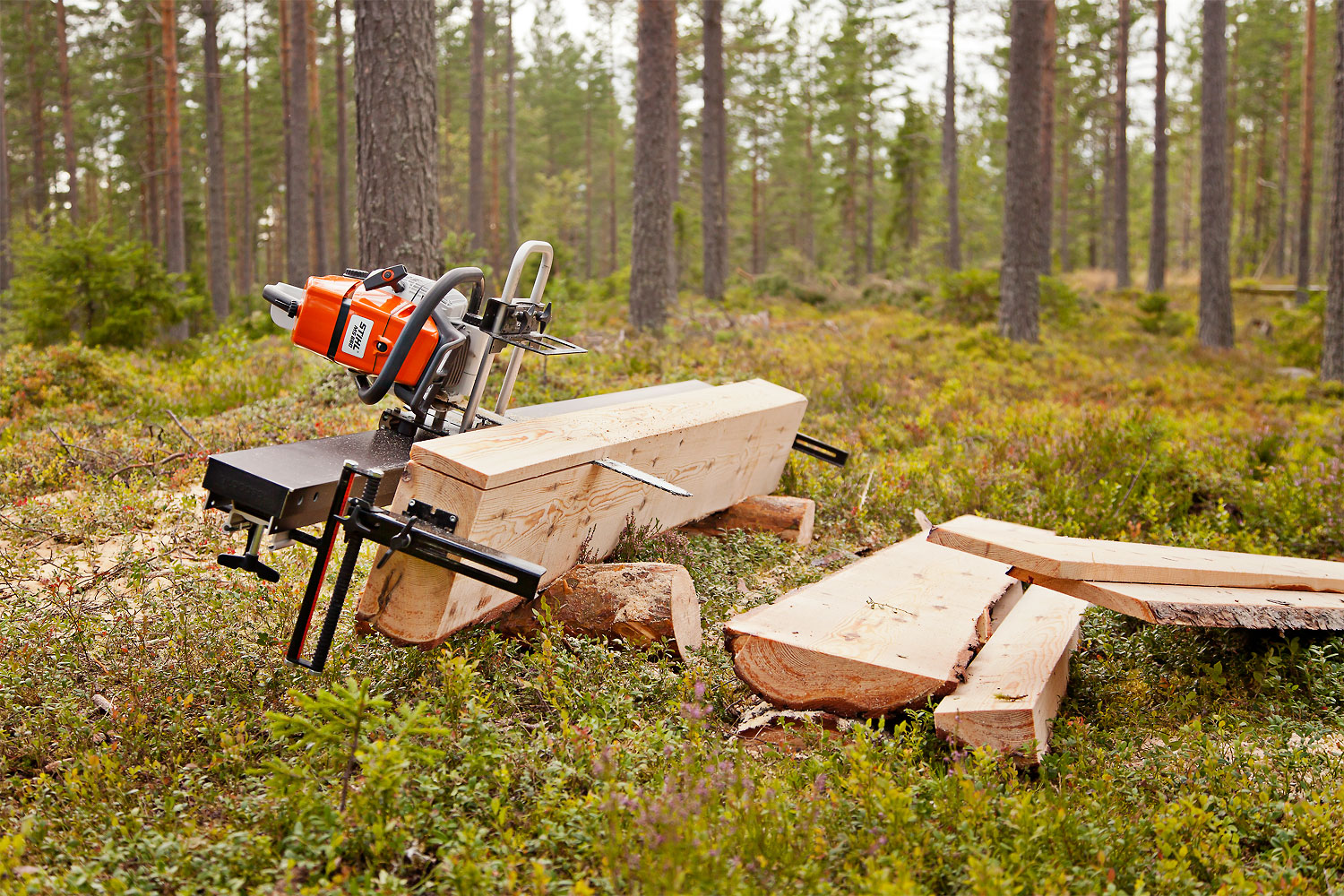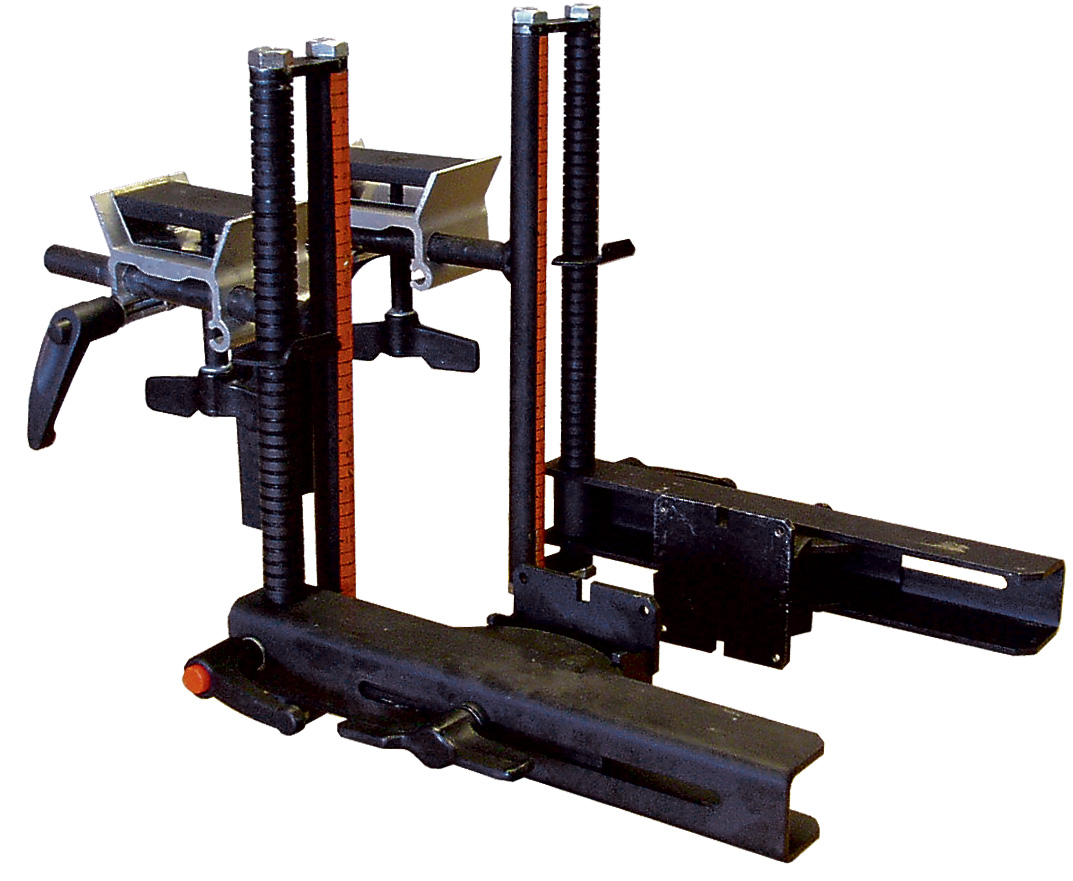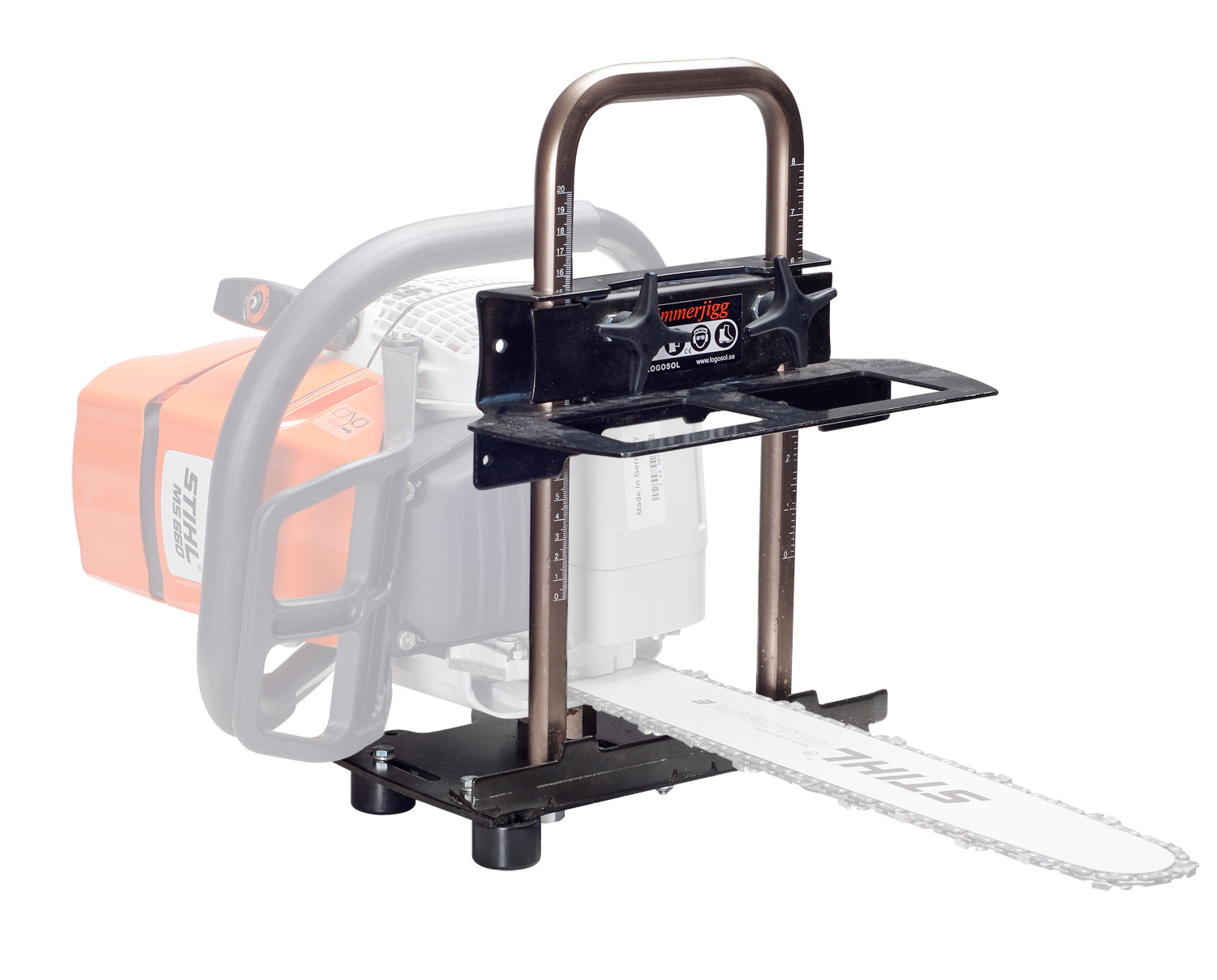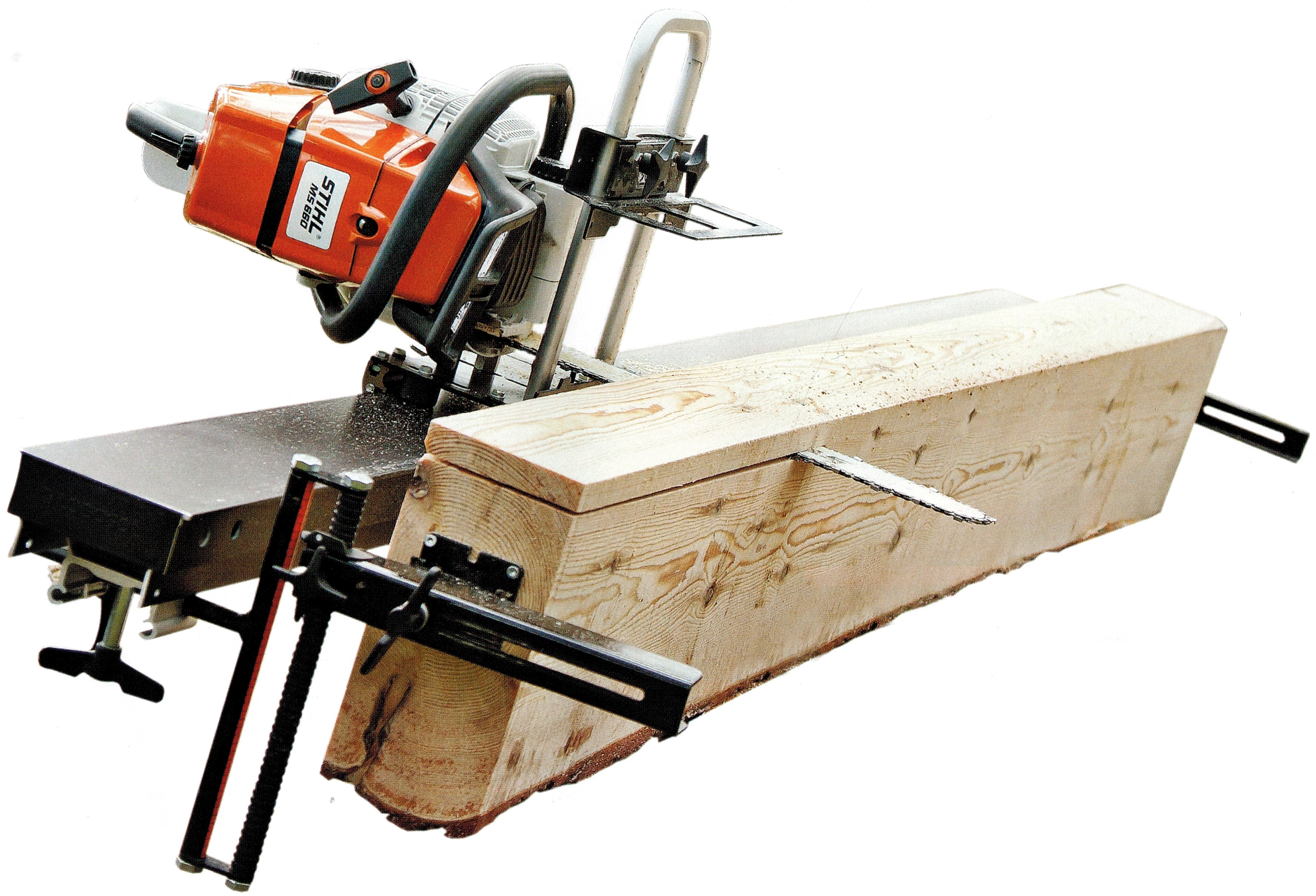 Complete Sawmill at the best price!
Components: Big Mill TimberJig, Guide rail supports, Guide rail 3m (10 ft).
Log Diameter: Max. 80 cm (32″).
Part Number:  4900-000-4000 (without chainsaw)
For higher precision and flexibility when choosing how to cut the log.
With the TimberJig with guide rail, you get both the advantages of a hand held sawmill and of a frame-mounted sawmill. This combination of TimberJig and M8 technology gives you the opportunity to make a high production sawmill at a very affordable price.
Logosol introduces our new system of sawing based on the TimberJig. We are offering a complete kit that contains brackets, clamp-irons, guide rail, angles and other accessories and a plan how to build you own sawmill.
The sawmill consists of three parts
The TimberJig:
A proven hand held sawmill, sold in thousands of units world wide
The guide rail:
Using the classic M8 guide rail with a specially designed height and angle adjusting clamp to provide a straight and steady guide for the saw.
Guide rail supports:
Made of steel that can be set at 90 degree angles in four exact positions, enabling you to cut right-angled surfaces.
Two way operation
The TimberJig with guide rail can be used for sawmilling in different ways. Here are the two most common:
Sawmill plan A) Build a wooden log table
You build in wood a log table, a steady base to attach the guide rail to. Then you roll the log up on the table and work in comfortable height. This is how we prefer to do it!
Sawmill plan B) Use it directly on a log
If the log is heavy or difficult to transport, you can attach the guide rail directly to the ends of the log. Then you can easily adjust the height of the guide rail (and the cut), to produce lumber of your choice.
Combined advantages
Advantages of a hand held sawmill
1) Light weight
2) Extremely portable – fits in the back of your trunk
3) Cost-effective – the chainsaw is the biggest expense
4) Flexible – cuts almost everything
Advantages of a frame-mounted sawmill
1) Good measurements – due to a straight guide rail and solid foundation
2) Easy operation – ergonomic working conditions, log on a steady table
3) High production – an organized work place gives higher output
4) Surface quality – the steady rail give a smooth sawn surface. With the Timberjig with guide rail, you get all the advantages!