Petrol-driven post driver which is gentle on posts.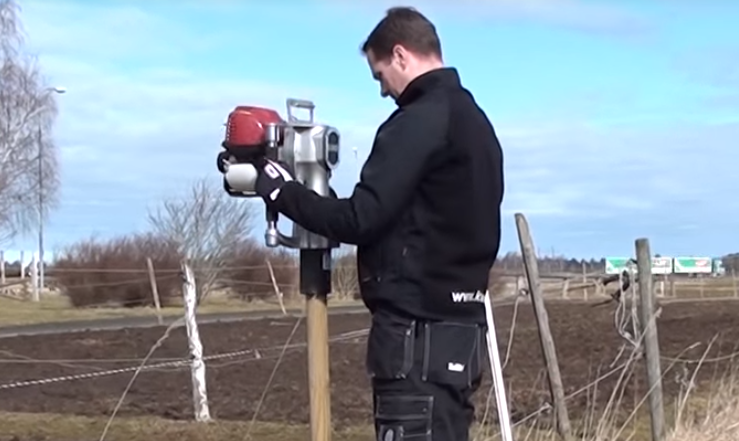 Versatile tool for fencing with posts
Efficient
Gentle on posts
Dependable 4-stroke engine
Fuel-efficient
Low engine noise
The post driver's own weight of 18.4 kg plus the power from the 4-stroke engine make it easy to knock posts gently into the ground. Easy to start and simple to operate.
83 mm collar protects the top of the post as it is driven in. The vibration-resistant handles ensure a good working environment.
With a large transparent tank and an extra handle on the top making it easy to move the machine.
Specification
Diameter Max:   83 mm
Capacity:   Striking power 34 joule 1,720 strikes/minute
Engine:   Japanese manufactured 4-stroke 36 cc, 1.3 hp
Weight:  18.4 kg
Product Code:
27-K14
Brochure