Versatile timber trailer for ATVs or cpmpact tractors with its own power pack.
There are 6 models available from 3.6 & 4.2m reach cranes, with or without wheel drive and articulated steering.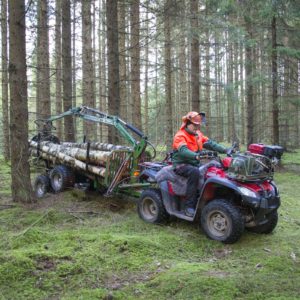 The 9 hp petrol motor provides the trailer with the power it needs, crane with superior movement pattern and strength. Wheel drive via rollers on the well-treaded tyres, terrain-friendly bogie and good ground clearance.
Rotatable 50 mm ball coupling for your safety, flexible and simple engagement and disengagement as well as high loading capacity makes this trailer both safe and reliable.
Horizontally adjustable bogie for adaptation to different lengths of timber and thus also adjustment of the pressure on the ball hitch on the ATV. This is very important as too much pressure can damage your ATV and a negative pressure makes the rig unstable and dangerous.
The wheel drive substantially increases accessibility and makes it easier to get around in the forest and past difficult areas. The rig can also be equipped with a hydraulic winch and articulated steering is now also available.
Hydraulic stabilisers mean that the trailer remains stable during loading and unloading. All hydraulics and hoses are built in and guarded to minimise the risk of external damage. The sliding bogie enables the centre of gravity to be adapted according to different timber lengths.
All in all, the technology, strength, safety and price will make this trailer an appreciated companion in the forest for many years.
Product codes:
3.6m reach crane with powered drive trailer:  21-SV20BD/GL36
4.2m reach crane with powered drive trailer:  21-SV20BD/GL42
3.6m reach crane with trailer:   21-SV20/GL36
4.2m reach crane with trailer:  21-SV20/GL42
3.6m reach crane with articulated steering:  21-SV20RSBD/GL36
4.2m reach crane with articulated steering:  21-SV20RSBD/GL42
Features
9 hp petrol motor
Wheel drive via hydraulic rollers between the tyres
Terrain-friendly bogie
High ground clearance
Stable frame makes it easy to pull the trailer
Specification
Central beam: Front 80 x 80 mm, Rear 90 x 90 mm
Wheel drive: Hydraulic motors, 2 x 160 cc
Ground clearance: 400 mm, c-pipe
Headboard: W x H 1,100 x 720 mm
Gripping area: 0.08 m²
Grapple: 690 mm (width)
Wheels: Deep tread pattern 23 x 10 x 12
Hydraulic stabilisers: Yes
Load width: Internally 600 mm (bottom), 1,100 mm (top)
Lifting capacity: at 3m: 175 kg (4.2m: 100Kg)
Max. load: 2,000 kg
Motor for the hydraulic valve block: 9 hp
Crane reach: 3,600 mm
Fully rotating rotator: Yes
Bolsters: 4, height 800 mm
Operating weight: 510 kg
Total width: 1,350 mm
Valve block: Italian, 5-lever + 2 stabilisers
Please Note: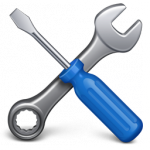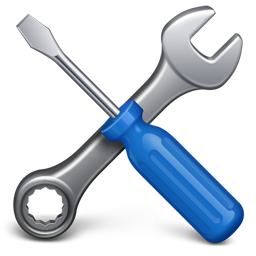 This item is supplied in a kit and will require building up if delivered direct to you.
Brochure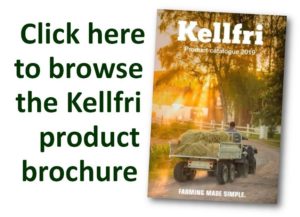 Customer testimonial
Mr Karl Bredendieck, Remote Presence, Skibbereen, Co. Cork, Ireland.
31st January, 2019
"We're busy here, still trying to get ahead of previous storm damage in the woods. The trailer has been a huge asset in bring larger material over longer distances. I wouldn't be without it at this stage. Your service is excellent! Adrian was straight on to me and offered a series of suggestions, all of which make sense and I'll run through them when I'm next at the machine"
Picture below supplied by Mr Bredendieck with his 21-SV36 (non wheel powered)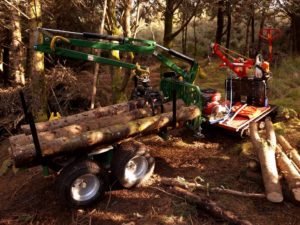 Mr M. Shrimpton, Turnerspuddle, Dorchester, Dorset
7th February, 2019
Picture below supplied by Mr M. Shrimpton