Stage V Compliant Petrol Engine, Hydraulic Feed, Braked Road Chassis
UNBEATABLE PERFORMANCE – BEST IN CLASS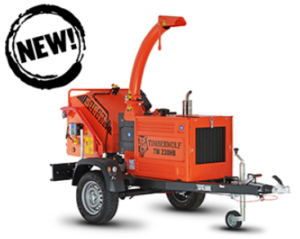 Europe's best selling sub 750kg diesel road tow wood chipper has evolved into an emissions-friendly machine, ready to take on the demands of the arb industry.
Renowned for its superior performance, reliability, longevity and serviceability, the TW 230HB diesel powered variant is the first diesel powered Stage V compliant wood chipper in its class to remain under 750kg in weight.
Spec for spec, no other make of wood chipper can offer you so much performance, serviceability, longevity and resale value.
The Timberwolf TW 230HB diesel variant is the Stage V compliant replacement for the TW 230DHB wood chipper.
Features
230mm x 160mm feed opening
Sub 750kg towing weight
4 tonnes/hour throughput
2 x quick access double-sided reversible blades
Quad force rollers
280 (degrees) adjustable discharge
Average chip size 18mm
Specification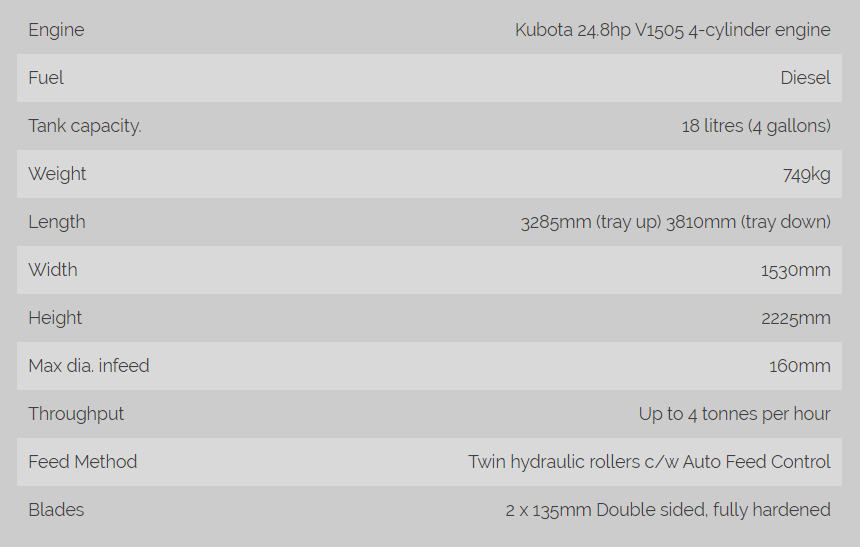 3 years warranty
Timberwolf offer, as standard, a comprehensive 3 years warranty, however 5 years warranty is available at an addition cost. Please enquire for more details and pricing.
To validate Timberwolf warranty the machine must be registered when new and serviced at an authorised Timberwolf distributor before the end of the 1st and 2nd year of ownership.