A storage unit suitable for commercial, business and personal use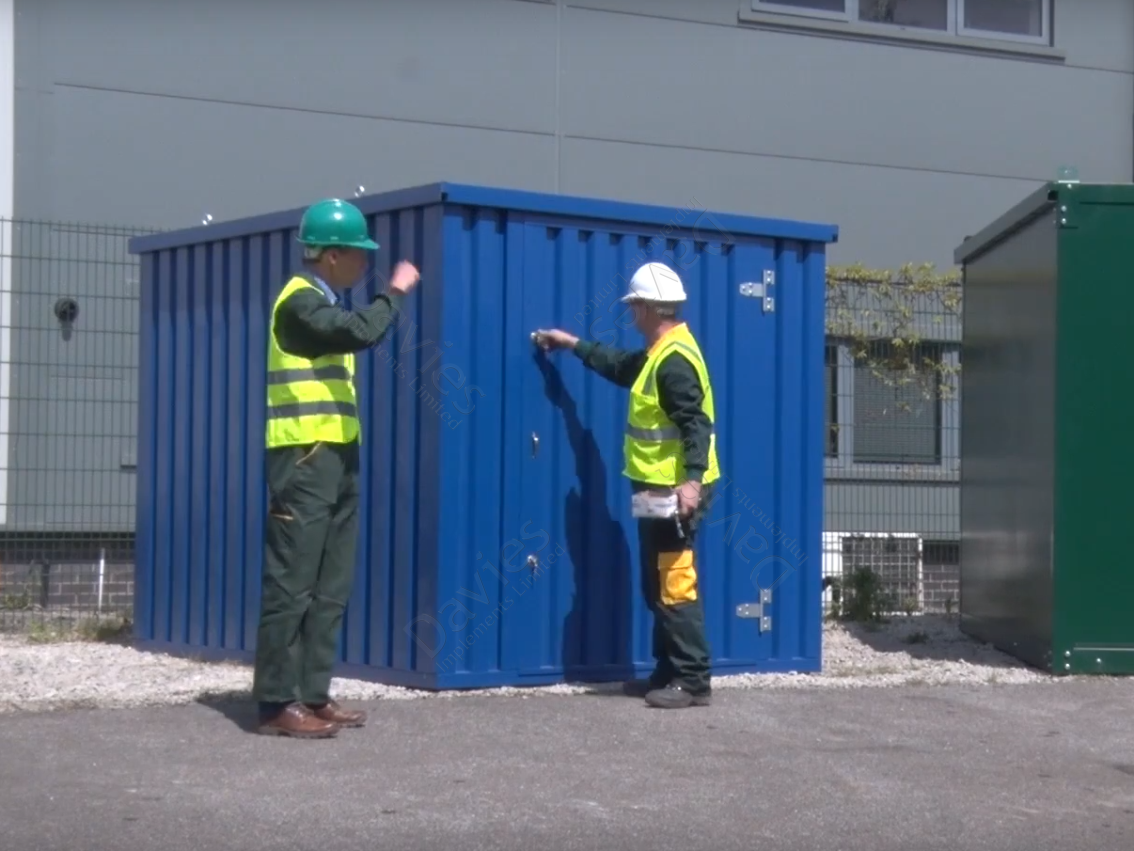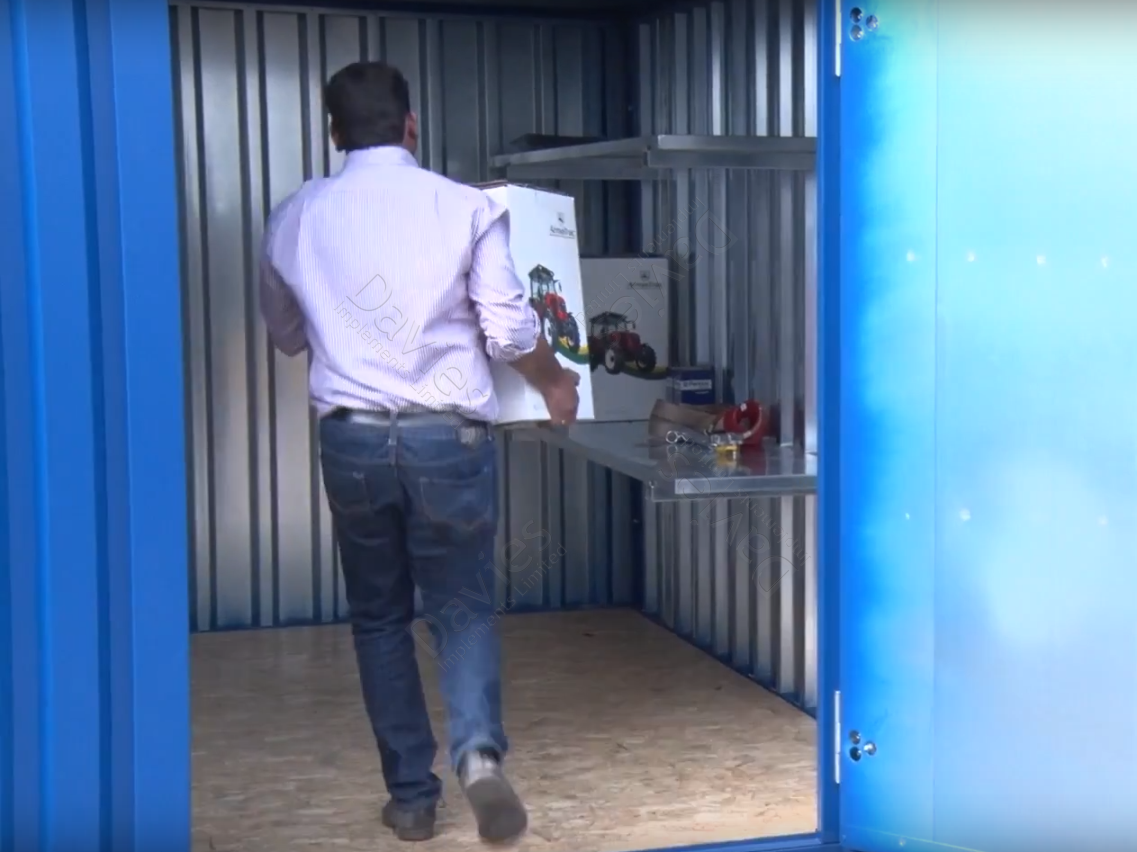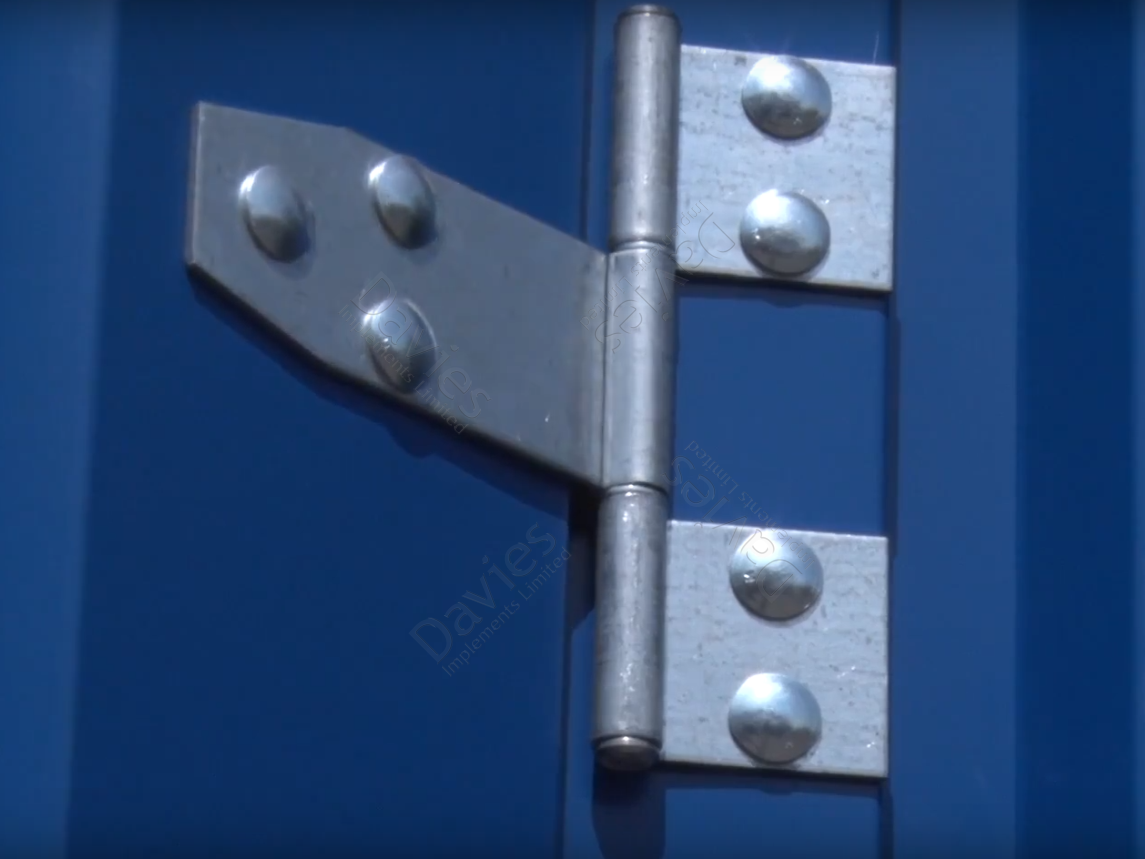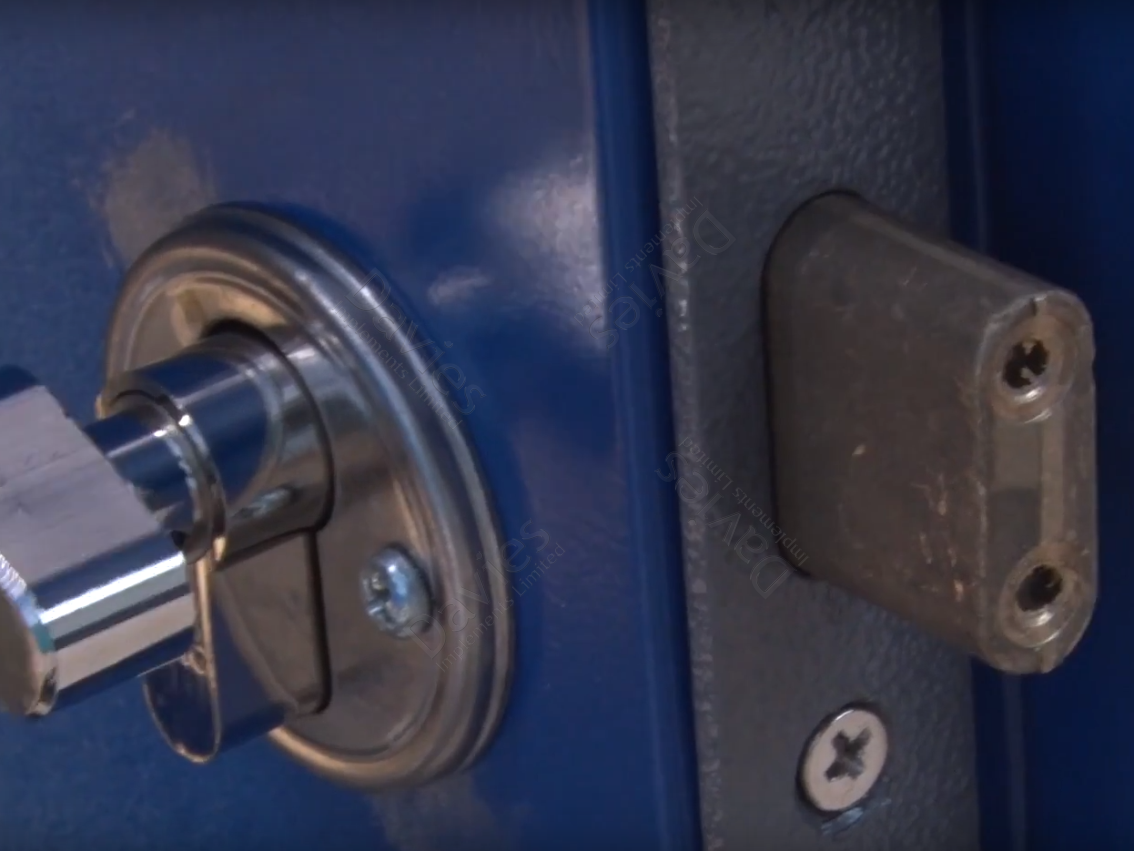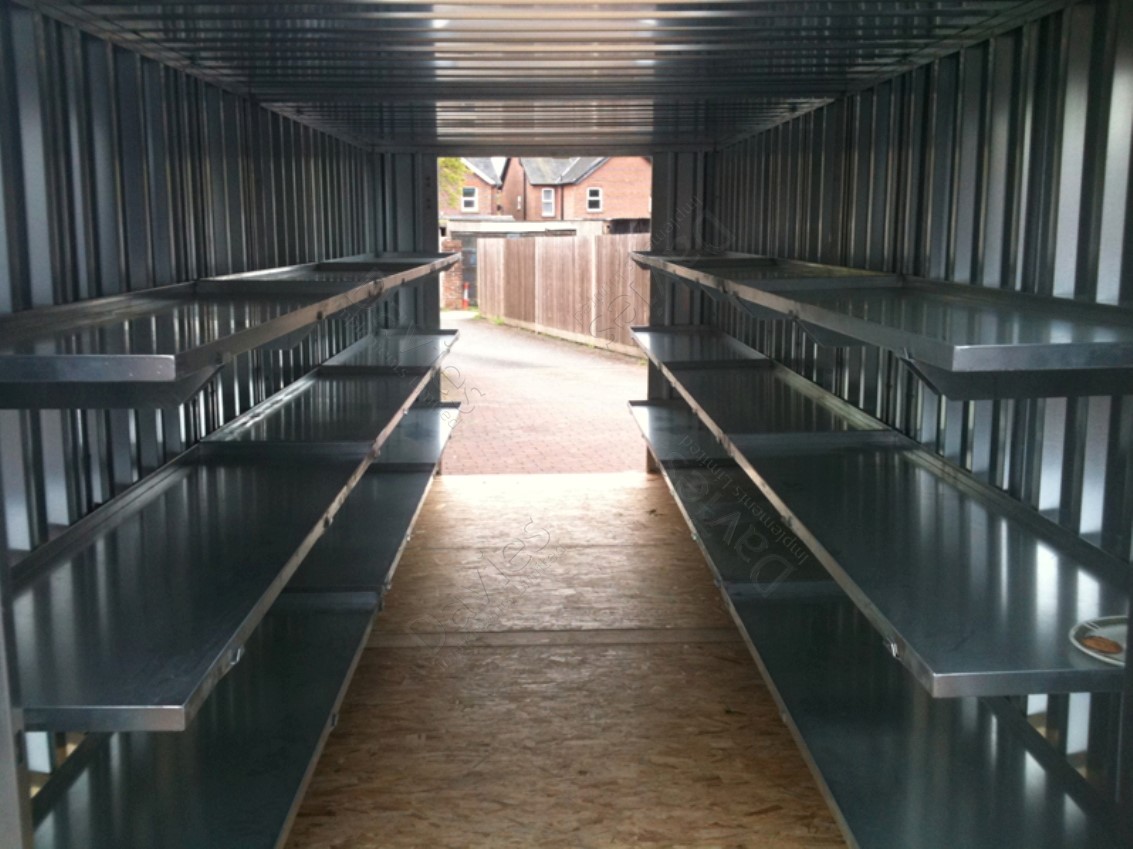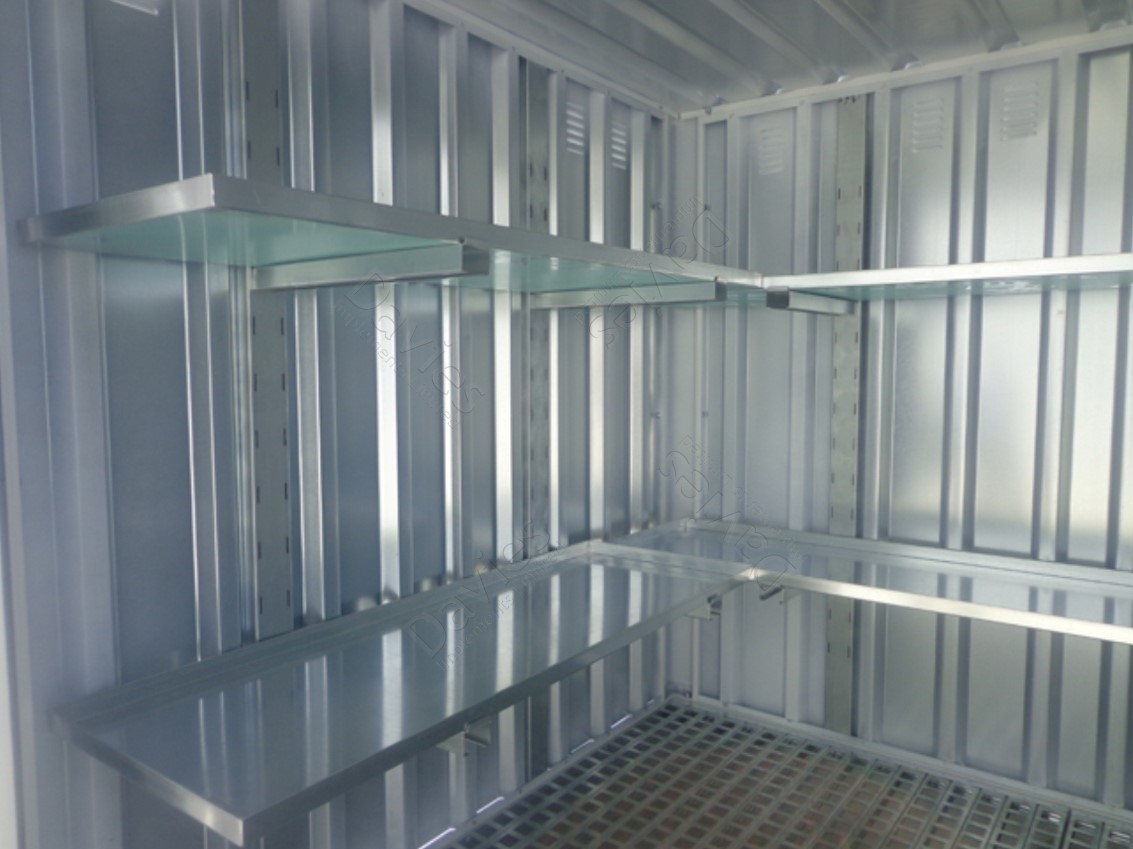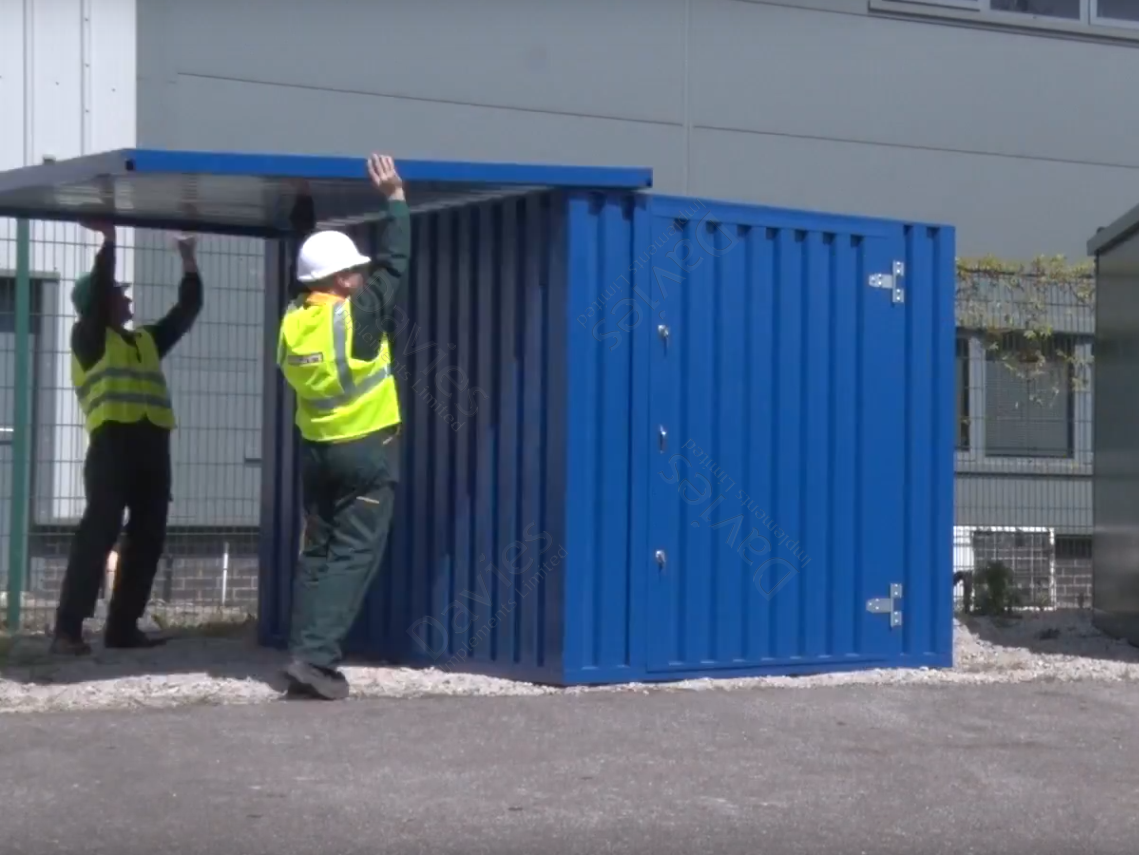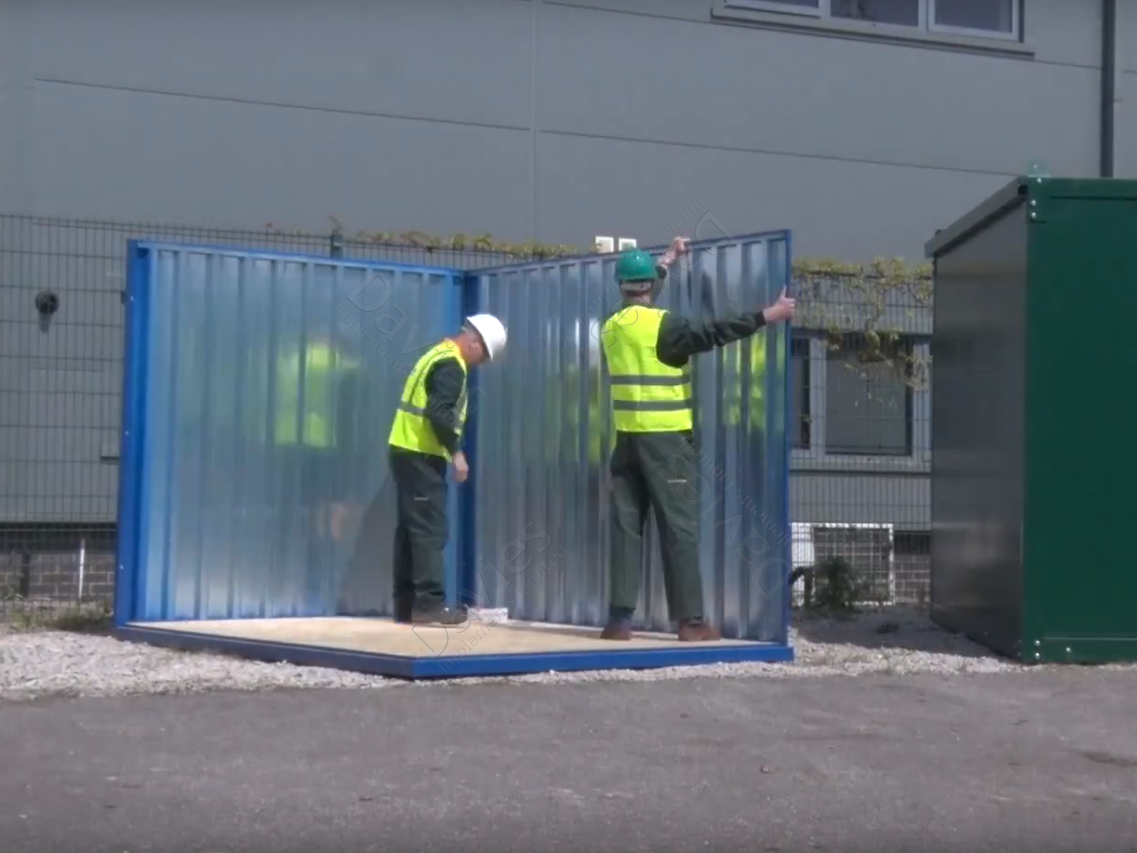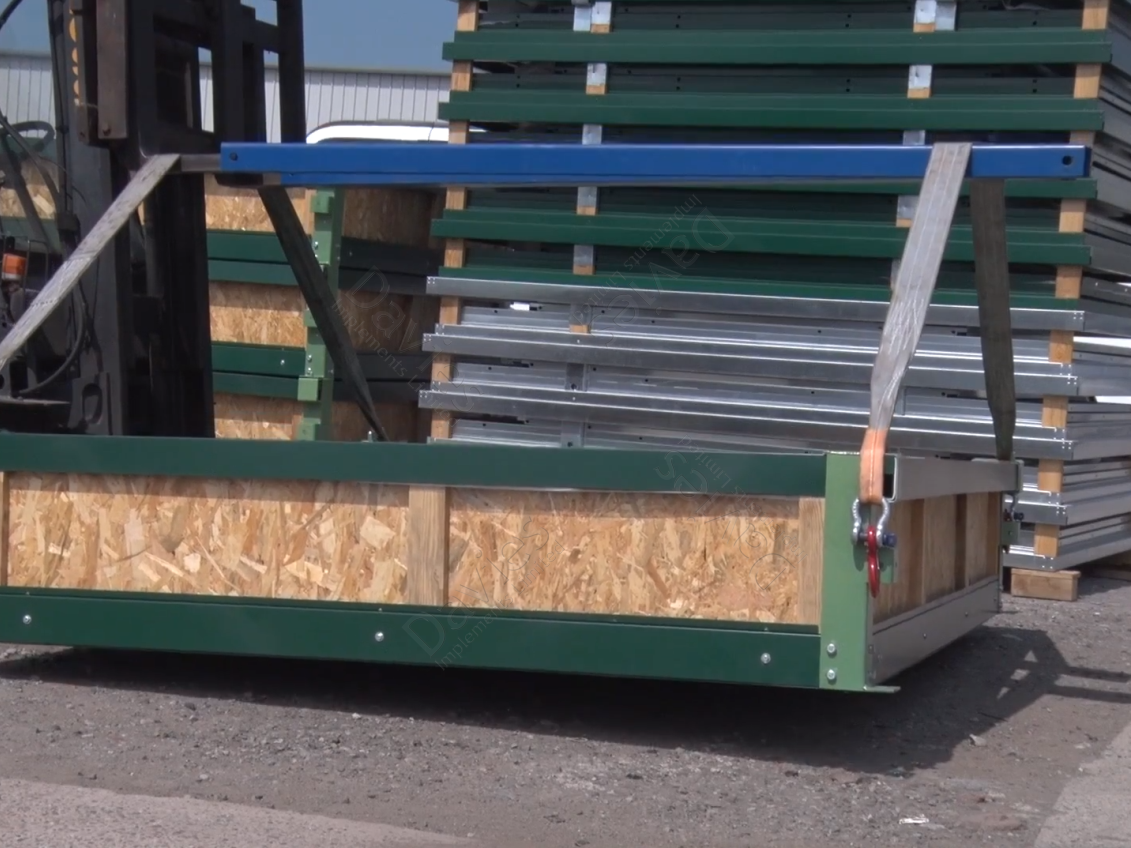 A storage unit from FlexiShed is one of the top selling units and sought after by different business trades owing to its ideal features like flexibility, durability and easy to use and more.  These specially designed storage rooms can be easily moved to anywhere on the site and installed as per the demand of needs.
Features
Easily movable to other locations,
Highly flexible to mount and dismantle on the sites,Enriched look, quality,
Compatible to the kind of work stations
Offers long life
No special tools or machinery are required whilst mounting or dismantling
Storage Unit is designed to link together easily
Easy to assemble and ready to use in about 45min
Since the units are easily convertible into flat-pack form, these can be assembled and dismantled multiple times without detriment to the structure.
Extended Convenience….
FlexiShed offer a completely designed modular storage unit which can be connected to different units to frame substantial open arrangement territories of storage room as required (one next to the other and end to end) and when not being used, can be put away in level pack shape sparing profitable yard space. Every unit additionally has a scope of embellishments that offer the adaptability of meeting your individual stockpiling needs. Extended features of our storage unit:
Completely galvanized body
Optional forklift feet
Optional self leveling feet
Optional external powder coated painting
Double locking system to provide additional security
An extensive variety of applications…
Being totally man portable and simple to assemble implies the storage units from Extenda can be utilized for an extensive variety of industries and applications. Albeit most generally found in the development business, and many other sectors.
Construction areas not having enough space design other modules
Development destinations with lifted working ranges
Outside storage for all types of industries and business areas
Schools that require transitory storage room
Local Authority properties where space is at a premium
Open air attractions where equipment should be safely stored
Housing associations and home owners
For the individuals with self driven building projects
Dimensions
Length: 2m or 3m or 4m
Width: 2.1m
Height: 2.1m
All flat packed units are 300mm high
All assembled units are 2088mm high

Specifications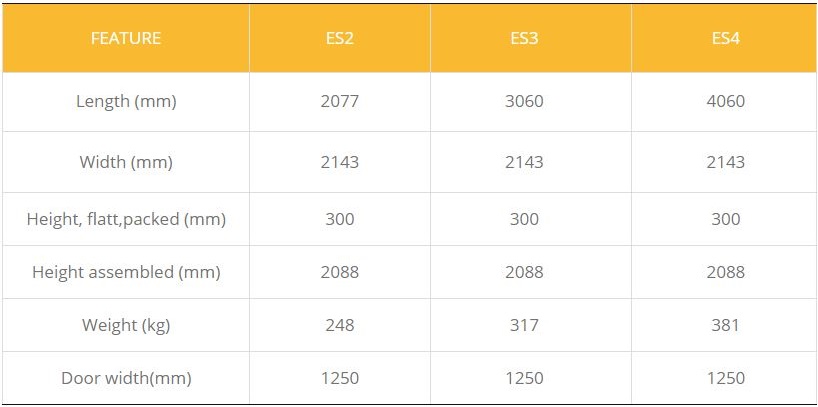 Panel weights

Construction Components
The main construction elements of the man-portable building are as follows:
Chassis
Side wall panels
Roof panel
Door panel featuring the newly improved double locking system
Fastening elements
Forklift pockets with adjustable leveling feet (optional)
Floor
A profile frame with pre fitted 18mm grade 3 Norboard Canadian Sterling Board screwed to galvanized steel.
Chassis
Box profile galvanised steel.
Side walls & Roof Panels
Profile designed into box type
Each profile is extended with galvanised steel panels of 0.50mm size
Edges of each panels designed with spot welded galvanised steel frame
Each roof of the man portable building consists of two integral gutters for effective drain out of rain water from all the conrners of the container.
Door
Door frames are designed with galvanised steel sheets measured at min of 0.50mm and the steel sheets are coated with cold formed powder
Door panels are developed with spot welding process
Width of double door measured 1900mm and mounted on the right and left with outward opening
Door is equipped with door handle, central roller catch and 1250mm euro deadlock which can be replaceable
Doors can be equipped anywhere in the unit
Fastening Elements
Rods measured at 12mm diameter are used to assemble the roof to the chassis.
It also forms lifting eyes for use with a crane.
To prevent external access additional roof security bolts also supplied.
Packing
The units are specially packed to ensure they are not damaged during transport and whilst loading and unloading the material on sites at any circumstances. The smallest transportation cube is achieved in this packing process.
Powder Coating
Customized powder coating is available with green (RAL 6005) or blue (RAL 5010). Upon demand other RAL range colors can be available.