Keep your equipment safe with the FlexiShed garden and bike shed.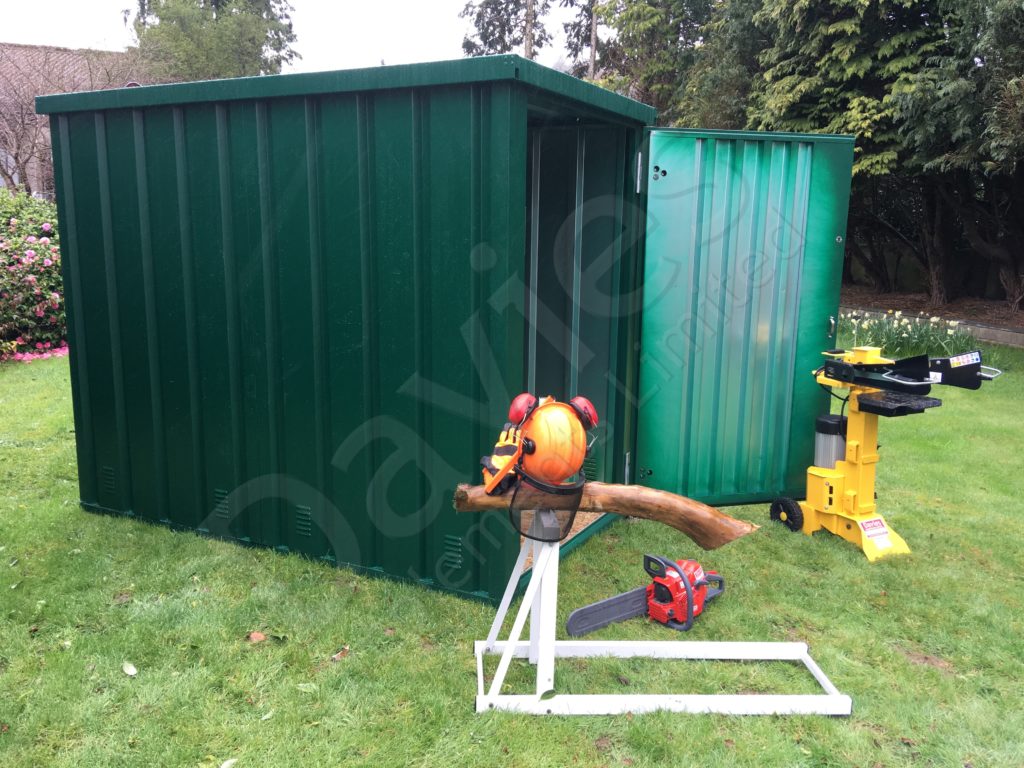 Manufactured by ExtendaLine, this storage shed's unique design means it's light enough to be man-portable but strong enough to deter the most determined thieves. All the components can be broken down and carried through narrow passageways to previously inaccessible locations with out the need for special tools. If you outgrow the storage area…just extend!
Features:
Man-portable  / Demountable / Flexible / Galvanised / Complete / Versatile / Secure / Simple / Quick / Extendable
Easily movable to other locations
Highly flexible to mount and dismantle on site
A quality, enriched look
Approved CE Mark
5 Year guarantee
Easy to assemble and ready to use in about 45min
No special tools or machinery required whilst mounting or dismantling
Since the units are easily convertible into flat-pack form, these can be assembled and dismantled multiple times without detriment to the structure
Completely galvanized body with either galvanized or painted finish
British manufactures double locking system to provide additional security.
Optional Extras
Optional extras: Shelving Kit, access ramp, locking bar and levelling feet