1400
Description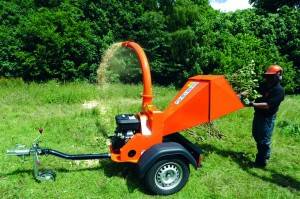 The Timberwolf 18/100G e/s is a versatile machine suited to many applications. With a positive blade feed action, large feed funnel, low centre of gravity and good ground clearance; it has the ability to quickly process 100mm (4") diameter material at up to 1.5 tonnes per hour. Despite its size, this chipper is a commercial machine and can work all day, every day for a number of years and when the time is right for you to upgrade, it will have retained a high residual value.
First developed in 1990, this machine was a trailblazer and set the scene for the chipping industry. Established as the ideal machine for tree surgeons in the early stages of their business development, anyone looking to invest in their first chipper would be wise to take a closer look.
The electric engine start and recoil start back-up allows for easier starting for those less familiar with the large petrol engines and makes this model user-friendly for hirers and people looking after their own estates.
Specification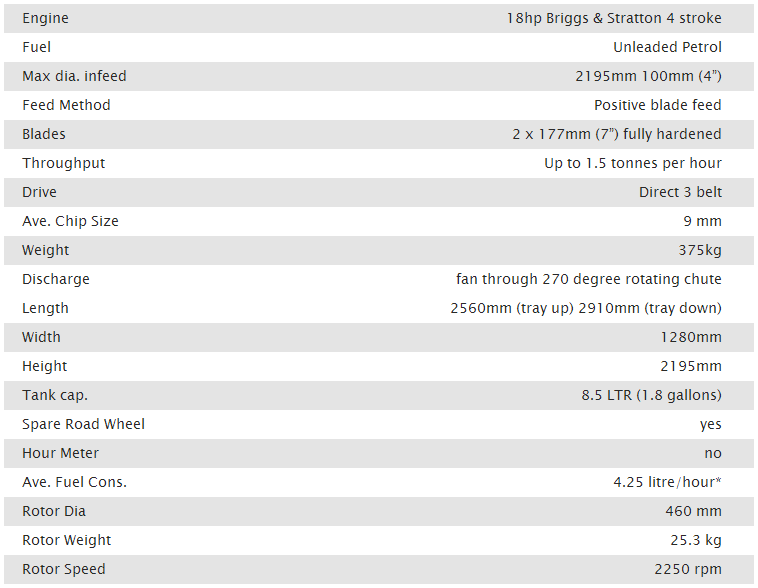 * Engine manufacturers quoted figures
Features and Benefits
First developed in 1990, this machine set the scene for the chipping industry and its wealth of benefits and features includes:
Performance unrivalled by any other gravity chipper of equal capacity
Design in production since 1990
Simple direct belt drive (3) – no clutch
"Positive Blade Feed" – ensures material is drawn into machine easily
Large throat area at base of fed funnel for easy loading of awkward shaped material
Blades can be sharpened up to 10 times with up to 25 hours between sharpening
Fold-up feed funnel in transport position
High speed road chassis
Light and manoeuvrable
Easy access to all serviceable parts
3 years warranty
Timberwolf offer, as standard, a comprehensive 3 years warranty, however 5 years warranty is available at an addition cost. Please enquire for more details and pricing.
To validate Timberwolf warranty the machine must be registered when new and serviced at an authorised Timberwolf distributor before the end of the 1st and 2nd year of ownership.