Stage V Compliant Petrol Engine, Hydraulic Feed, Braked Road Chassis
UNBEATABLE PERFORMANCE – BEST IN CLASS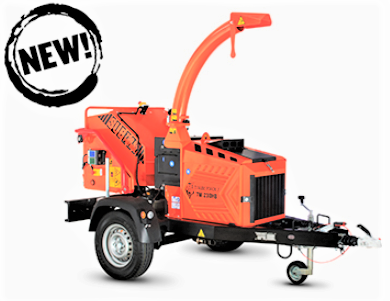 A rock solid, reliable, high performance 6" petrol wood chipper
The Timberwolf TW 230HB petrol powered sub 750kg wood chipper delivers class-leading performance, reliability and efficiency and is fully Stage V compliant.
Based on the successful Timberwolf TW 230PAHB, the TW 230HB petrol powered variant has been enhanced with increased ventilation to keep the Briggs & Stratton Vanguard V Twin engine cool. The exhaust system has been designed to sit within the chassis to offer better protection from impacts when travelling over rough or uneven ground and a patent pending exhaust diffuser has been introduced, reducing exhaust gas temperatures by up to 150⁰C.
Today's professional arborist is under pressure to get the work done as quickly as possible with minimal fuss, so a wood chipper with an exceptional work-rate, being strong and powerful enough to take everything thrown at it without complaint is always top of the requirement list. With these demands, up-time is also paramount so quick and easy servicing schedules and clear access to all service items were also part of the design brief.
The Timberwolf TW 230HB petrol variant is the Stage V compliant replacement for the TW 230PAHB wood chipper.
Features
37hp Briggs & Stratton Vanguard V Twin Petrol Engine
230mm x 160mm feed opening
Sub 750kg towing weight
2 x quick access reversible blades
Quad force rollers
280 degrees adjustable discharge
Average chip size 18mm
Specification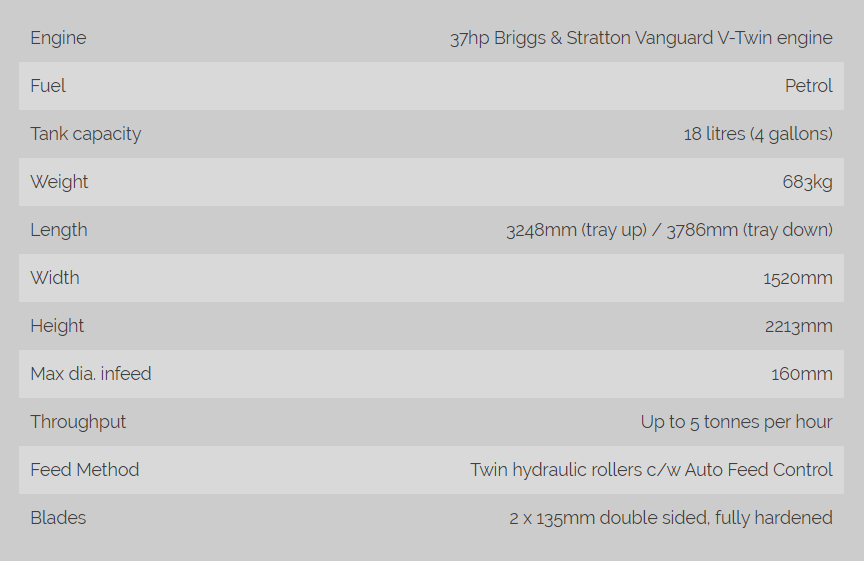 3 years warranty
Timberwolf offer, as standard, a comprehensive 3 years warranty, however 5 years warranty is available at an addition cost. Please enquire for more details and pricing.
To validate Timberwolf warranty the machine must be registered when new and serviced at an authorised Timberwolf distributor before the end of the 1st and 2nd year of ownership.