AMAZING OFF-ROAD CAPABILITY
KUBOTA PETROL ENGINE, WOLFTRACK® DUAL SPEED TRACKING SYSTEM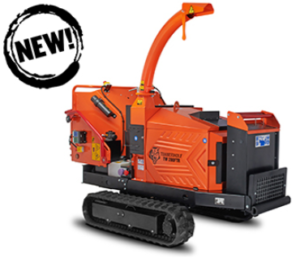 'A 'go-anywhere' tracked wood chipper with excellent off-road performance'
If you're looking for the ground covering performance and the outstanding efficiency you've come to expect from Timberwolf, the TW 280FTR 8" capacity fixed tracked wood chipper will get in and get the job done.
With a powerful Kubota WG1605 petrol engine, the largest infeed in its class and our WolfTrack® Fixed Track Dual Speed Tracking System, operator comfort and safety is engineered in harmony with power and efficiency.
The WolfTrack® Fixed Track Dual Speed Tracking System has a low speed gear to negotiate difficult terrain and a higher speed gear to cover distance efficiently. The comfort of the operator is assured with conveniently mounted dual position electronic engine throttle controls and a low vibration, ergonomically designed operator platform.
The TW 280FTR has a ground clearance of 245mm to tackle uneven surfaces and its wide, smooth running tracks and low centre of gravity enhances stability on different gradients.
In short, this machine will get you there safely and fast!
The Timberwolf TW 280FTR is the Stage V compliant replacement for the TW 280TFTR wood chipper.
Features
Kubota WG1605 Petrol Engine
WolfTrack® Dual Speed Tracking System
280mm x 210mm Feed 0pening
7 tonnes/hour throughput
Quad force rollers
280 (degrees) adjustable discharge
Average chip size 19.5mm
Specification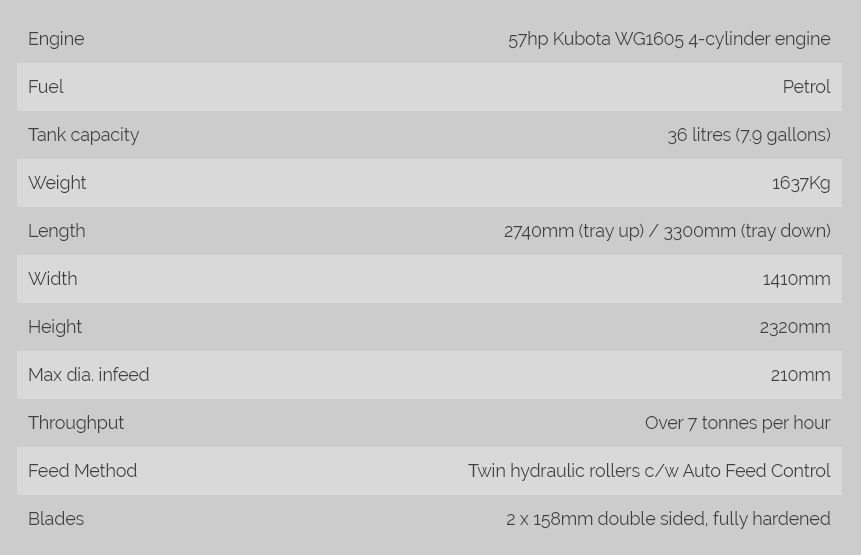 3 years warranty
Timberwolf offer, as standard, a comprehensive 3 years warranty, however 5 years warranty is available at an addition cost. Please enquire for more details and pricing.
To validate Timberwolf warranty the machine must be registered when new and serviced at an authorised Timberwolf distributor before the end of the 1st and 2nd year of ownership.