Main features of the Ritchie Yard scraper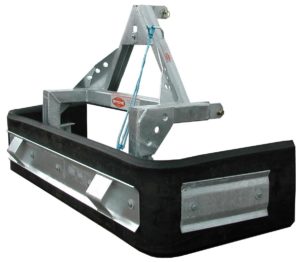 An adjustable width scraper 1828 mm to 2440 mm.
Designed for push / pull operation.
Fitted with a 50 mm thick solid rubber blade.
Positive trip mechanism operated by a rope is provided.
Incorporated is an 'A' frame facility on the headstock.
Hot dipped galvanised finish.