Cashels Bale cutter and film catcher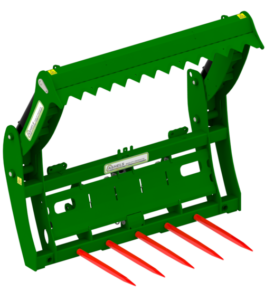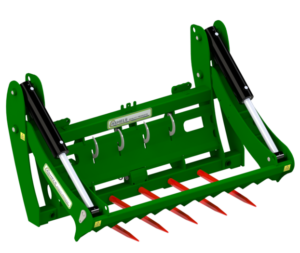 Description
The patented Bale Cutter & Film Catcher from Cashels is designed to increase the productivity of handling and feeding round bales of silage, hay and straw. Suitable for tractors, skid-steer loaders and farm loaders, the Cashels Bale Cutter & Film Catcher is used on farms throughout the world due to its vast number of key features.
The Bale Cutter & Film Catcher shears through bales with a massive 10 tonnes of pressure. Having been rigourously tested in Scandinavia for two seasons prior to its launch, this product can guarantee a successful cut every single time, even on the toughest frozen bales.
Key Features:
Patented curved frame and film catcher combination ensures the net/film is retained every time.
Double-edged HARDOX blade cuts through silage, hay and straw with ease.
Large hydraulic cylinders mounted on top of the cutting section give incredible cutting performance, even on frozen bales.
Cleverly designed hydraulics ensure functionality of the cutting section and film catcher in sequence using just two hoses.
Supplied with 5 x CAT 2 tines. The option to add 2 additional tines is available to enable the unit to transport two bales if required.