Avant 700 series – The largest and most powerful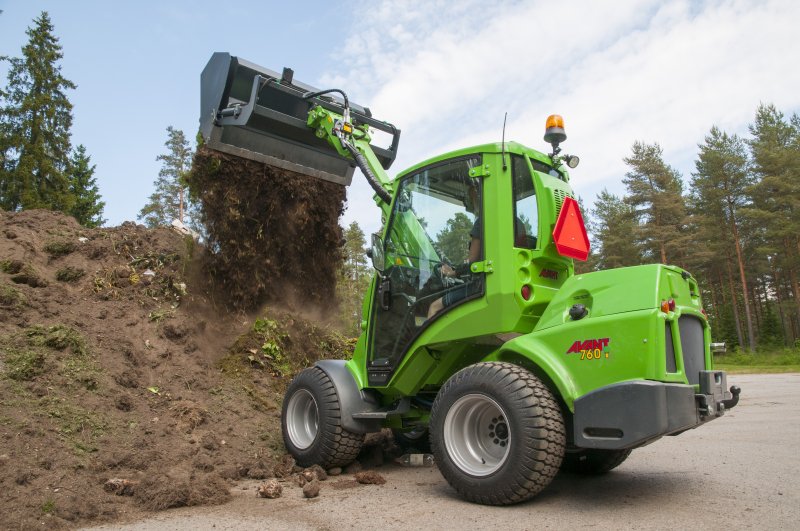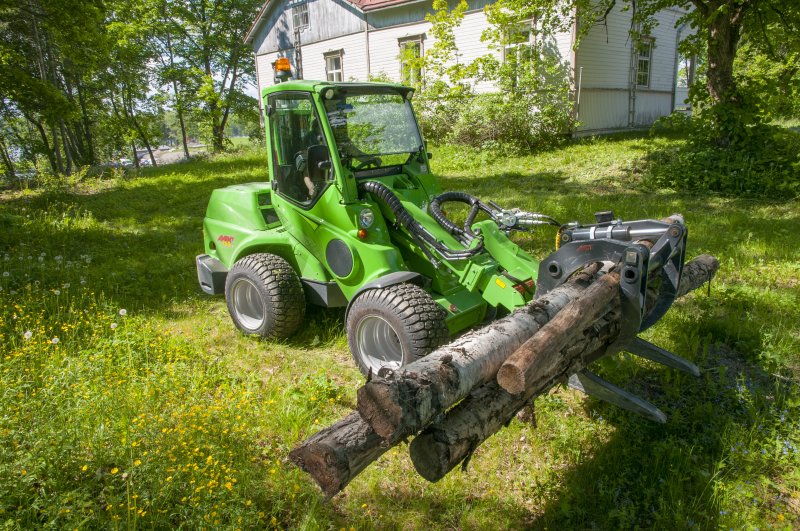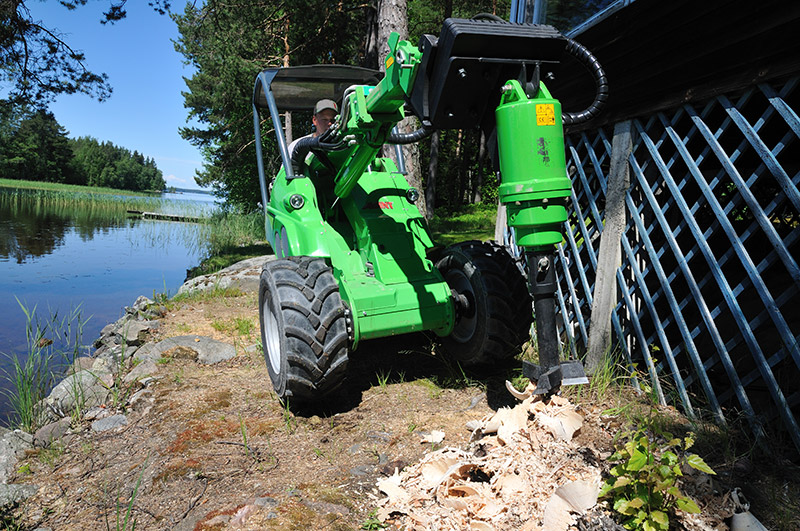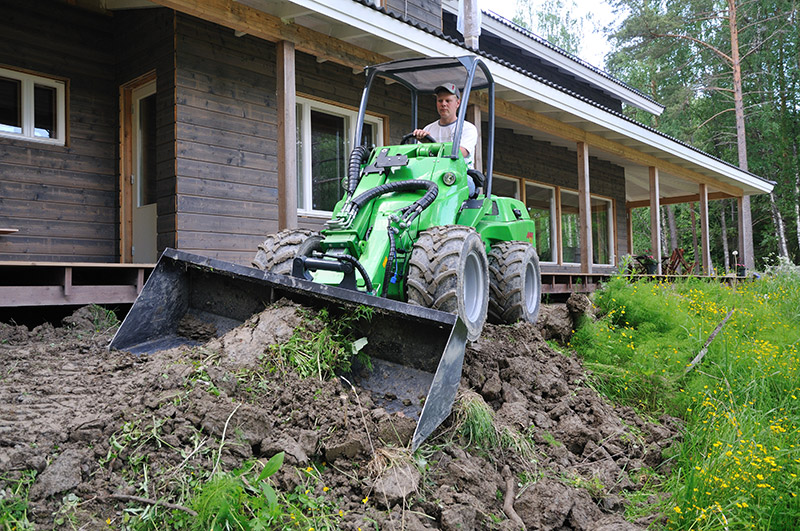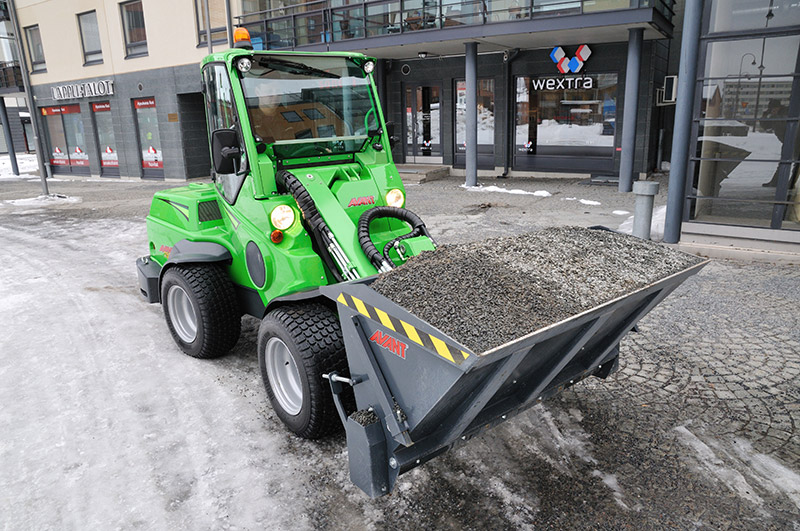 Outstanding handling capacity
Avant 700 series offers strong and real multi-use loaders for jobs where high lift capacity and/or drive speed is needed, yet at the same time the machine shall be as compact as possible. The 700 series is the perfect tool for street cleaning and other property maintenance tasks on narrow streets and yards in the cities, lifting and handling bales, etc. on farms, handling paving stones, moving materials on construction sites, and in many other applications. Easy transportation with a car trailer and a high drive speed enable quick transfers between work sites.
High flow auxiliary hydraulics runs all Avant attachments which further increases the versatility of the machine.
A wide range of options increases operator comfort as well. 700 series can be fitted with all cab options, also with A/C, which ensures the perfect conditions for a full day's work.
Avant 700 series features
1400Kg lifting capacity, pulling force and drive speed – as high as 26 km/h
High-flow auxiliary hydraulics runs all Avant attachments
Telescopic boom as standard
Lift height 3.1 m
Engine power 26-57 hp
Wide range of options
Cab options L/LX/DLX available, DLX also with A/C
Optidrive™ drive circuit developed by Avant improves the performance of the loader by even 10 %
Excellent lifting capacity – lifts and handles heavier pallets as well
Easy to transport with a car trailer
Drive speed from 15km/h up to 26 km/h (Avant 760i)
Specifications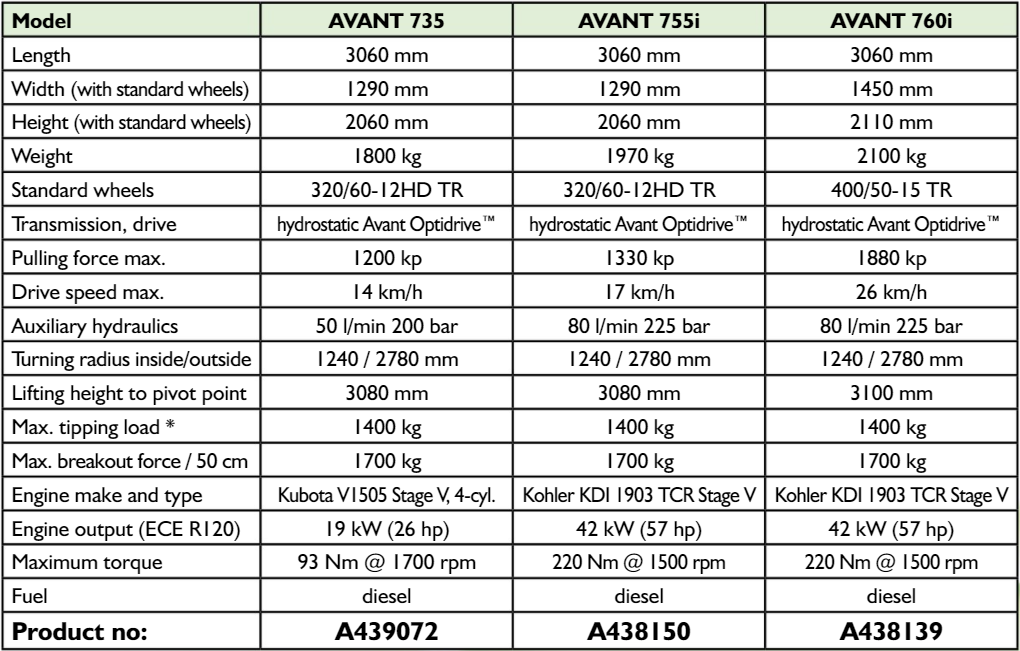 Dimensions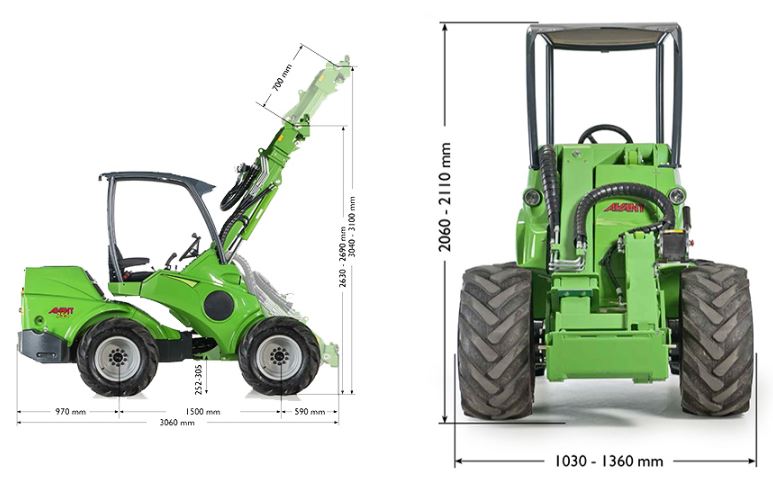 Options and accessories
For a full list of available options and attachments for this series please visit the AVANT website.
Price list
There are no price lists available for this item.
Instead, please use the enquire form, email, or contact us by phone.