How Woodland Management can improve the farm business

Date: Tuesday, 18 July 2017
From: 11am – 3.00pm
Cost: Free
Event address:  Cilwrgi Farm,  Prescoed, Usk. NP4 0TQ.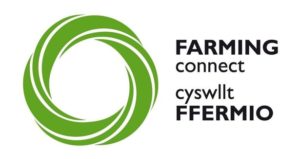 Join Farming Connect with Timber sector specialists and Manager Richard Gough at Cilwrgi Farm, Prescoed, Usk for an opportunity to see woodland management in action and discuss how it can contribute to improving environmental and economic aspects of the farm business.
Demonstration of woodland management techniques and logistics of managing farm woodland.
Felling licence legislation rules and regulations.
How can I secure a timber supply for the future and increase farm income? Do I need a business plan?
In order to have direct access to technical advice through the Advisory Service the individual attending must be registered as a business partner or authorised individual with Farming Connect and Rural Payments Wales in Welsh Government.
We'll have a selection of woodland machinery to view from Timberwolf, Logosol, Hakki Pilke, Albutt, Kellfri. Some may be demonstrated at the event.
Please book for the event by contacting: Geraint Jones – 07398 178 698 / geraint.jones@menterabusnes.co.uk