KGD Austrian based manufacturer of skidding winches come with 3 year warranty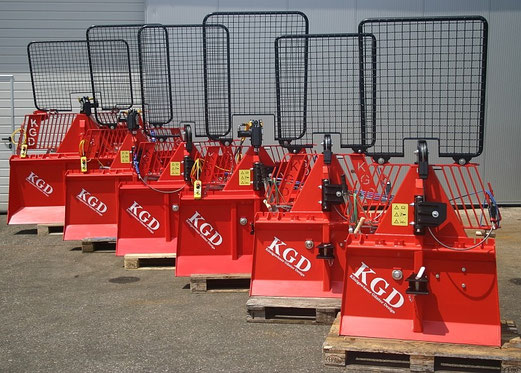 KGD offer an excellent range of winches from a basic KGD 350 (3.5T) to a KGD 800(8t) electro- hydraulic. All winches are of clear robust design made from high tensile steel, fully powder coated for maximum corrosion resistance. Each winch is assembled and under goes a 100% pulling\brake force test fully documented and traceable according to the latest industrial quality standard

Standard features on all winches include:
3 year warranty
Compacted cable with reusable swivel end notch
Trailer hitch
Chain saw holder
Full set of choker chains
PTO drive shaft
Standard configuration includes the 2'nd drive reduction for higher pulling force with the same tractor power, lower cable infeed for safer and easier pulling, tow-bar, deadman-safety brake system, heavy-duty protection guards for drivers safety and tractor protection. Fully comply with the Austrian forest machinery safety regulations ÖNORM L 5276, designed and build according CE-standards and delivered with the declaration of CE conformity. 3 years warranty.
Manual skidding winches (M)
Our manual winches are ideal for small forest owners starting from 3.5 up to 6.0 ton pulling forces. The ease of use with the hand ropes guarantees a gentle force and fatigue-free operation.
Electro Hydraulic skidding winches (EH)
The Electro-Hydraulic (EH) log wind models are for the professional loggers – covering the middle and upper performance segment. From 3.5 up to 8 ton pulling forces. All models come with radio control as well as remote control as standard
Optional Extras
Additional choker chains
Automatic unwinder (SA) This is and extra on the EH models but is tandard on the 800EHSA.
Specifications
350M – 3.5 Ton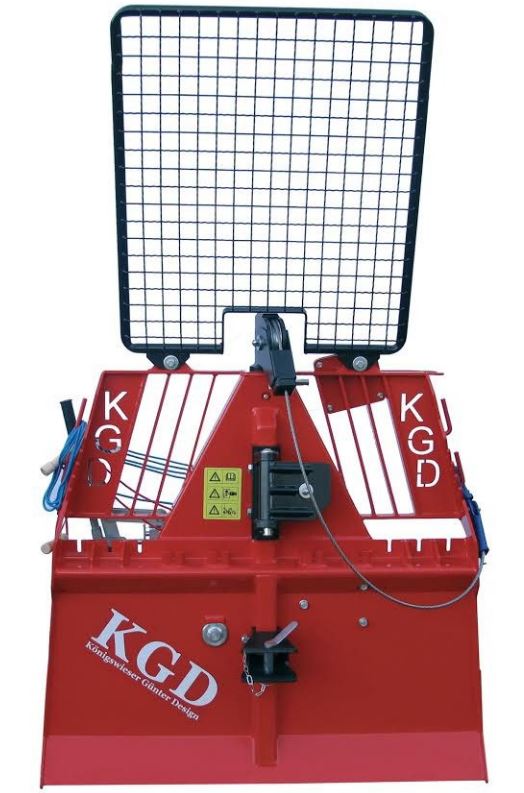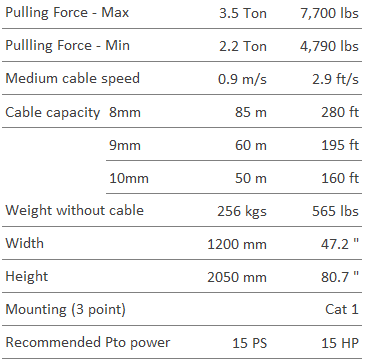 550M / EH / SA –  5.5 Ton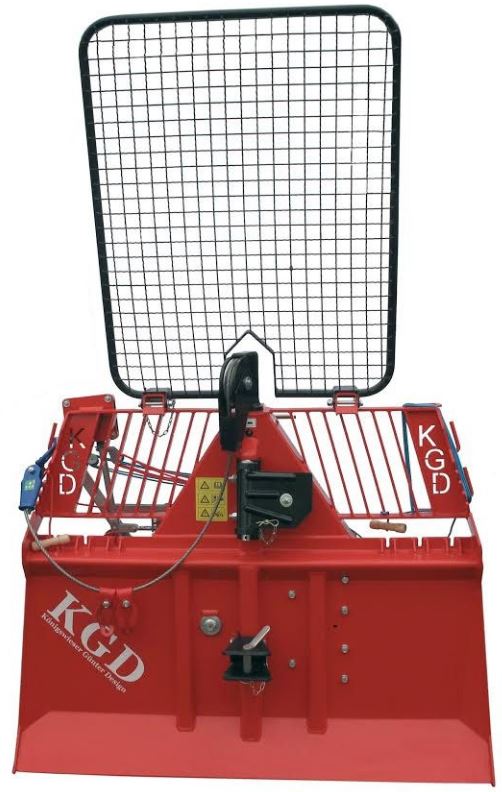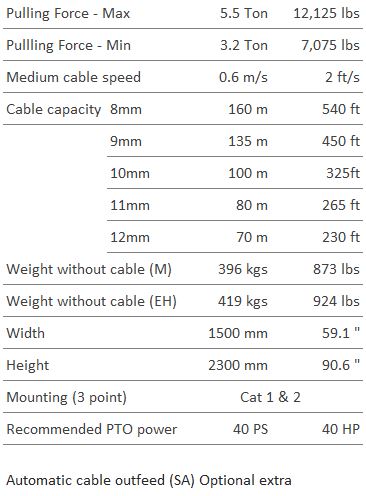 650M / EH / SA – 6.5 Ton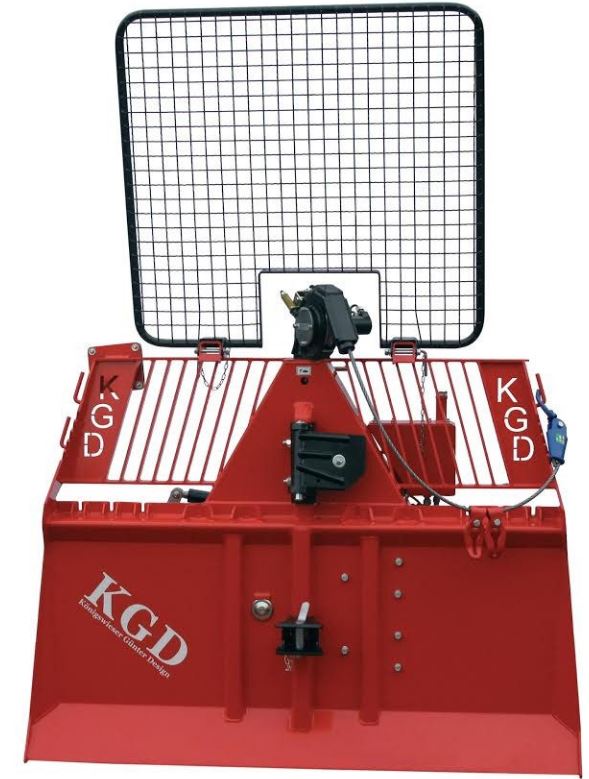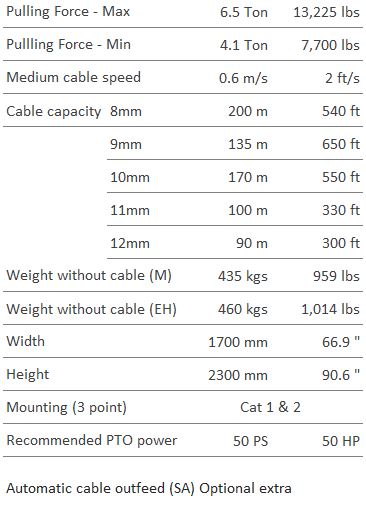 800EH / SA – 8.0 Ton