Hydraulic hedge and branch trimmer for mounting on frontloaders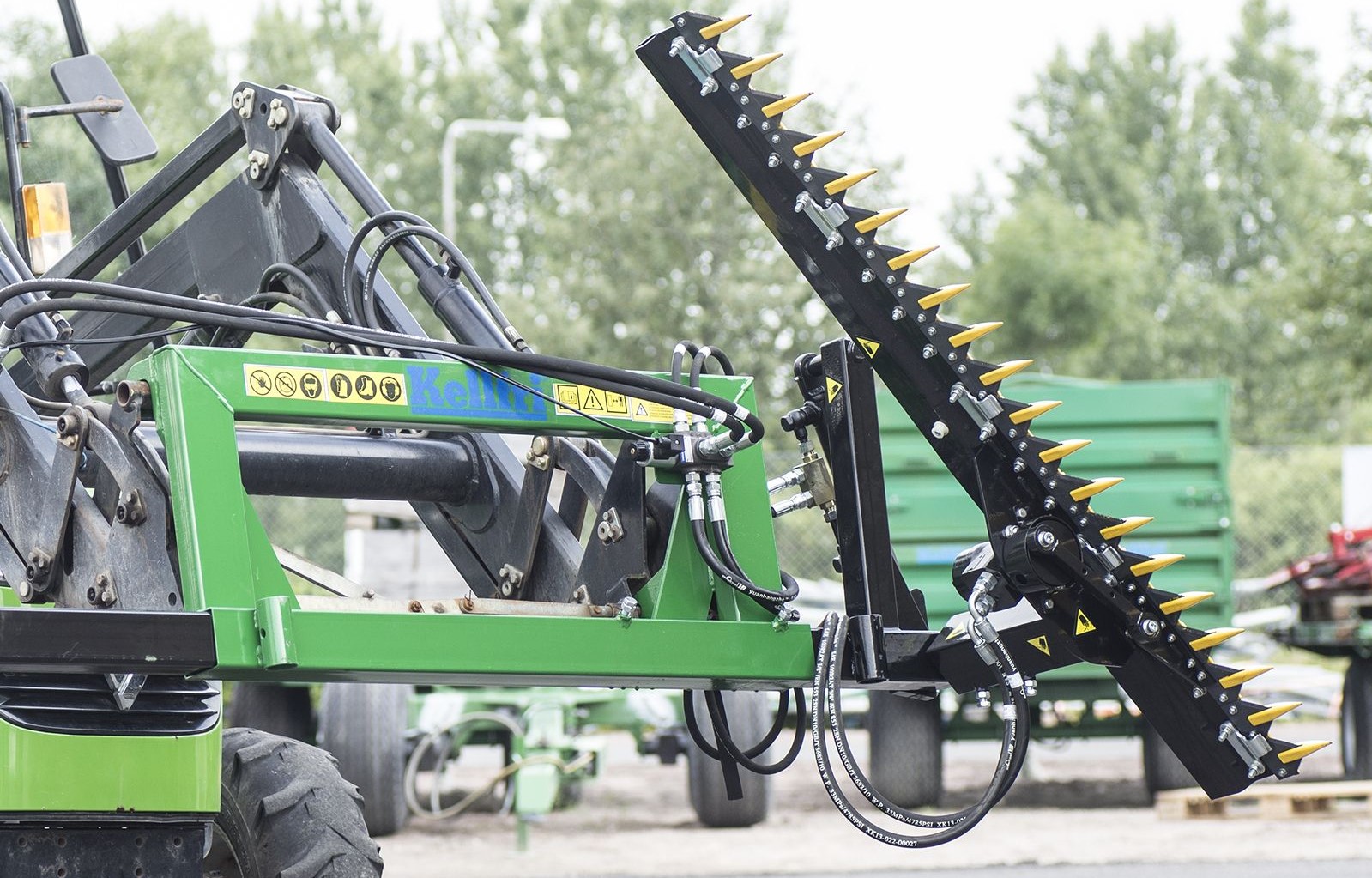 For trimming hedges, clearing field edges and maintaining roads and forestry access roads.
Clears an overgrown road quickly where branches block the road and damage lorries and other vehicles. A cutterbar height of 140 cm in combination with the lifting height of the frontloader ensures a clean and high corridor for vehicles to pass through.
Service-friendly cutterbar with bolted separate blades for quick replacement of damaged blades.
The electrical valve used for adjusting cutterbar angle and operating the hydraulic motor requires double-acting hydraulic outlets on the frontloader.
Supplied with two ½" male couplings, control box for the electrical valve and blade protection.
Features
Working width 140 cm
Fitted with horizontally and vertically adjustable cutterbar
Bolted separate blades on the cutterbar
 Electric valve
Euro attachment
Specification
More Information
Working width 1,400 mm
L x W x H 3,079 x 706 x 545 mm
Engine 125 cc
Oil flow 15 l/min
Weight 119 kg
Product code
27-HTFLE
Brochure