Hakki Pilke OH27 firewood processor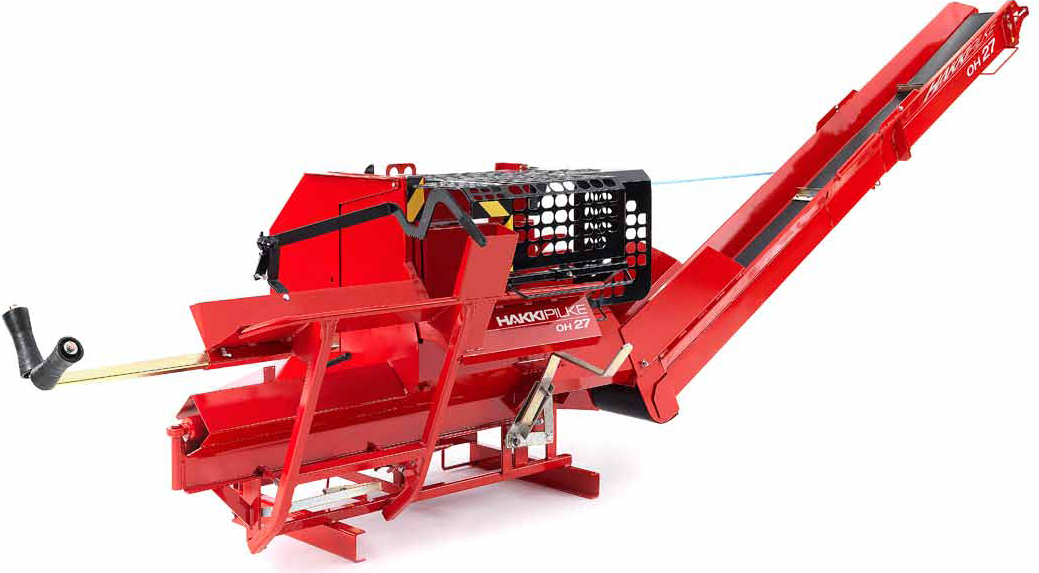 Decsription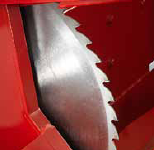 Hakki Pilke OH27 (Previously known as the OH60) is a firewood processor which uses a 700mm circular saw for cutting wood. The device has its own hydraulics. Power options: tractor engine or electric engine (the processor, which uses an electric engine, can also be used with a tractor engine). Tractor power required is 15hp.
Cutting takes place by a circular saw which is equipped with a standard blade or with a hard metal blade for cutting dirty wood. Wood: maximum log diameter 27 cm, maximum log length 55 cm.
Power options: PTO or Combi PTO with 3 phase electric.
Optional Extra: 6 way splitters,
Looking for Bigger see the CS1000 or CS900
Specification
Power requirement: 10hp / 7.5 kW
Output , bulk in cubic meters/h: 4m3/h
maximum log diameter 27 cm
maximum log length 55 cm
Cutting blade diameter 700 mm
output/cutting blade revs per minute 410/1500
splitting cylinder 63 mm/5.5 t
Splitting speed (reciprocating) about 3 seconds
with acceleration valve about 3 second
2/4 Splitting blade as standard
Hydraulic pump 39 l/min/180 bar
Oil tank/amount of oil 50 l /40 l
Weight of the device: 420 kg
Weight of the conveyor: 60 kg
Length of the conveyor: 3.2 m
Weight: 490 kg
Available as PTO or Combi Version (PTO and three phase electric)
Optional extras
Customer review
Mr Morgan, Builth Wells
"I get so much firewood processed on this this simple, trouble free processor"