A rugged, dependable & high performance chipper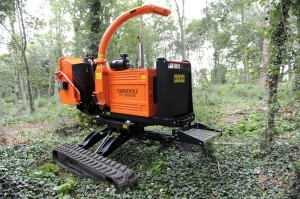 With the ability to move the tracks in and out, raise the height of the machine off the ground and aler the angle at which it sits, tackling difficult ground conditions becomes easier. Moving the tracks out to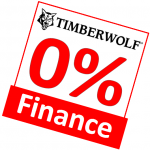 their maximum width of 2.01m, affords more stability on uneen ground or slopes, whilst the ability to raise the height of the machine gives added ground clearance, which is clearly an advantage on wet, soft or muddy ground, or where obstacles are in the way.
Greater comfort is afforded the operaor, by the ability to change the angle at which the machine sits – particularly useful when negotiating slopes. All 3 adjustments can be made separately or in combination, giving the operator the scope to set up as best suits the terrain and working conditions.
The Wolftrack® system features heavy-duty twin arms supporting each track, with dynamic control over track width, ground clearance and machine tilt angle, giving you superior strength and performance over alternative systems.
Specification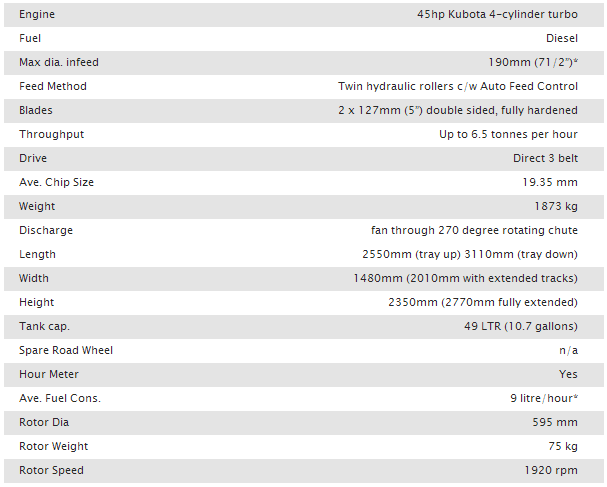 Optional extra's
None