AVANT R Series – The different kind of Avant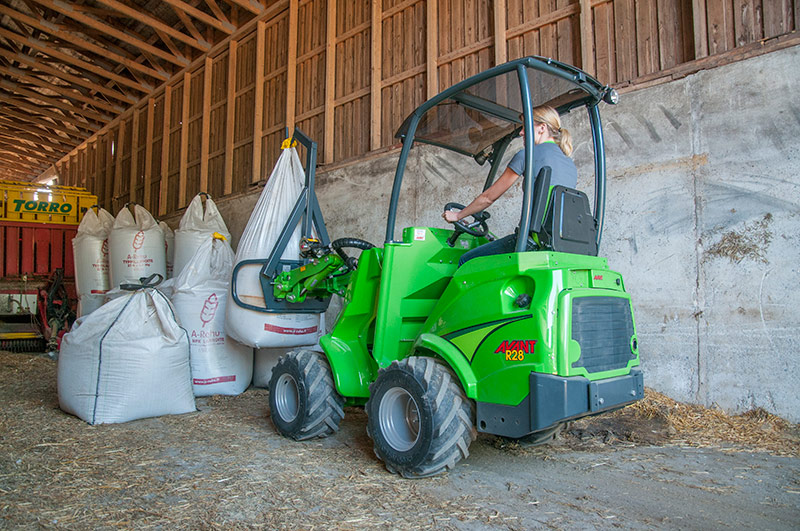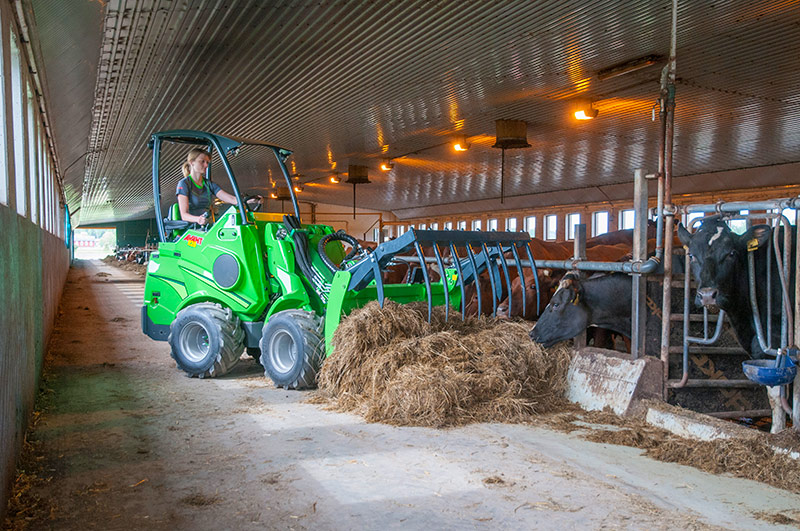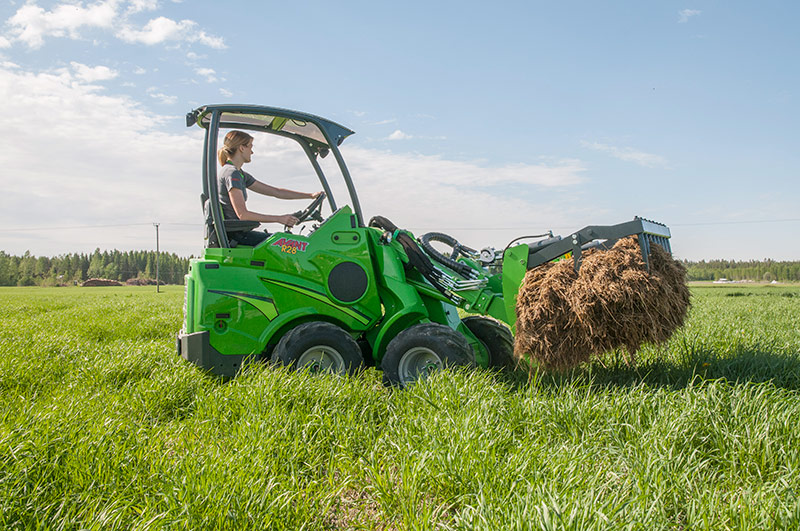 Articulated loader with driver's seat in the rear chassis
The Avant R series is different from the traditional Avant design in terms of steering: in the R series, the operator sits in the rear chassis on top of the engine, whereas in the other articulated Avant models the operator sits in the front chassis.
Except for the steering system, the R series is as close to other Avant models as possible and its design is based on the following machines:
R28 = Avant 528
R35 = Avant 635
High lift capacity, rigid articulation joint, telescopic loader boom and compact dimensions are common features between the R series and other Avant model series. The advantages of the R series steering system are best shown when driving along narrow corridors and in tight situations indoors. Even though the turning circle of the R series is practically the same as with other Avants, it is easier to turn with the R series in very tight situations, because the driver's seat doesn't extend beyond the turning radius of the wheels when turning.
Avant R series features
Lift capacity 900-1050 kg
Lift height 2.8 m
Engine power 26-37.5 hp
Drive speed 12-14 km/h
Articulated loader with driver's seat in the rear chassis
Easier to turn in narrow corridors, doorways and tight situations
Telescopic boom as standard
Powerful special model particularly for farming and horse farms
Cab L available as an option
Specifications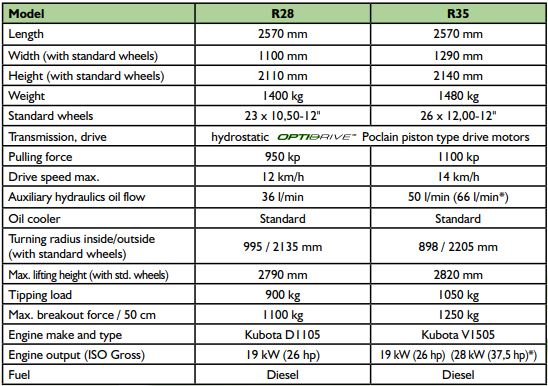 Dimensions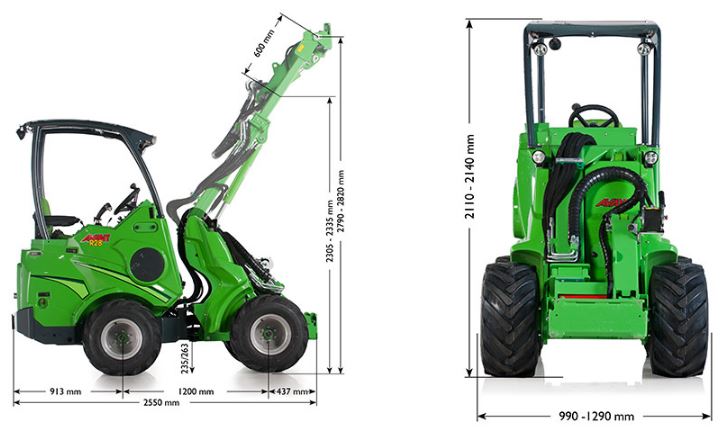 Options and accessories
For a full list of available options and attachments for this series please visit the AVANT website.
Price list
There are no price lists available for this item.
Instead, please use the enquire form, email, or contact us by phone.